Scary Stories: Halloween books round-up
2020 has been its own collection of horror stories, but with Halloween around the corner, Rabeea Saleem looks at this year's releases that capture the season – from the power of superstition to the monsters all around
October beckons the arrival of Halloween, so with that autumn chill in the air, it's the perfect time to read a spine-tingling book. Light a candle and cozy up with your favourite hot drink to this year's creepiest reads – from twisted feminist folklore to spooky mysteries and macabre, dark fairytales.

One of this year's most anticipated books was Piranesi (Bloomsbury), marking the long-awaited return of Susanna Clarke, author of the bestselling Jonathan Strange & Mr Norrell. It's a delight to report that this gorgeously imagined masterpiece was well worth the more-than-15-year wait. Piranesi is a mysterious man who lives in a labyrinthine house brimming with history and magic; a gorgeous hall of mirrors packed with secret chambers and haunting secrets. A bewitching fusion of mythology and fantasy, this gripping mystery will keep you guessing till the very end. 

Similarly, Where the Wild Ladies Are (Tilted Axis Press) is one of the best reads of this year. Matsuda Aoko (translated by Polly Barton) delivers wonderfully absurdist fiction that gives traditional ghost stories a feminist spin – an inventive collection populated with a motley crew of ghosts, demons and monsters. Wickedly funny, these stories are inspired by Japanese folklore and cleverly subvert dated notions about gender.

Another collection that reframes old folktales with a feminist slant is HAG (Virago). Reinvented for our times by the most talented women writers from Britain and Ireland, this is a collection of dark modern fables from authors including Irenosen Okojie, Daisy Johnson and Eimear McBride. Diverse, relevant and fierce, it makes for a compelling and varied read.
Though Conjure Women (4th Estate) doesn't sit in the horror sphere like many others here, author Afia Atakora describes it as an "allegorical Southern Gothic tale", centring the evils of the American Civil War while touching upon faith healers, magic and superstition. Fans of Toni Morrison's Beloved will find many parallels in this mystical novel.

Elsewhere, in The Anthill (Faber) Julianne Pachico masterfully combines sharp social commentary with a literary ghost story. A young girl returns to her hometown in Colombia searching for her forgotten past. As soon as she starts to make discoveries about both her personal and national trauma, inexplicably strange things start occurring around her. Surreal and profound, this is a truly captivating read.

The Devil and the Dark Water (Bloomsbury) marks Stuart Turton's much-anticipated return to fiction. More of a Sherlockian mystery, its atmospheric feel and mysteriousness make it thoroughly enjoyable as a seasonal read. The world's greatest detective embarks on a journey on the high seas to Amsterdam in 1643; these Dutch Indiamen are in for an array of surprises on an action-packed voyage where ominous symbols appear, a terrifying voice promises three unholy miracles, and death is closing in from all sides. An absolutely riveting, vividly-realised locked room mystery.

Hailed as the "Jordan Peele of horror literature", Stephen Graham Jones' latest novel is another that does not disappoint. The Only Good Indians (Titan Books) is the story of four American Indian men who find themselves up against an entity seeking revenge for an event that occurred ten years ago during an elk hunt. If socially relevant horror books are what you're after, then you will love this twisted, character-driven novel.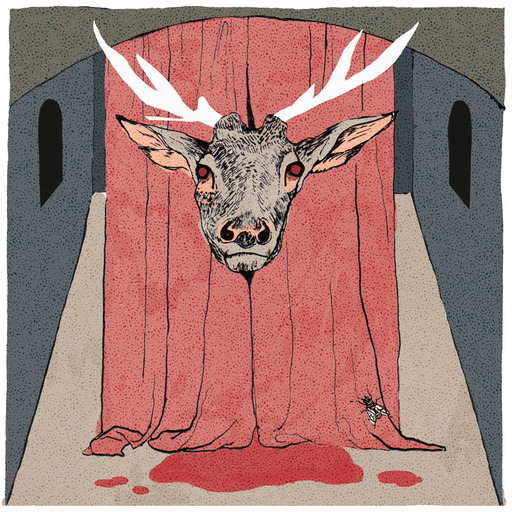 A similarly eerie tale can be found in Sue Rainsford's Follow Me to the Ground (Black Swan). A beautifully hypnotic story of a non-human father and daughter duo who heal the local human folks, with a narrative that is at once unsettling and lyrical, this is the type of novel that gets under your skin and stays there.

You Let Me In (Bantam Press) is another darkly unsettling novel, this time considering trauma and the power of the human subconscious. A cross between folk horror and fairytale, this is the story of a controversial novelist with a bizarre life. Camilla Bruce's unsettling debut isn't one to read in the wee hours of the night!

Though 2020 saw blood-sucking literature in a frenzy once more with the release of the latest in the Twilight series, The Southern Book Club's Guide to Slaying Vampires (Quirk Books) is at the forefront for the genre with Grady Hendrix's tastefully written vampire novel. Starting as an endearing tale about a housewife with an ordinary life whose only source of joy is her close-knit book group, her seemingly mundane life is upended with the arrival of a mysterious and handsome stranger. Part murder mystery and part morbid horror, this compulsively readable novel will keep you hooked till its dying breaths.
With looming longer nights and the changing seasons, there's no need to step outside to encounter the dark, magical or unsettling. These books should see you through many a night.