Woman, Eating by Claire Kohda
Woman, Eating is a long-overdue recalibration of the vampire genre, and a brilliant inquiry into the politics of desire and denial
Book title:
Woman, Eating
Move over, Twilight: there's a new vampire in town. Lydia – daughter, art student, and as close to millennial as the ageless can be – is searching for food; yet brought up to spare humans and live off pig's blood, her relationship to sustenance is anything but easy. Newly arrived in London as a gallery intern, broke and all out of swine, a gnawing, bewildering hunger underpins her new start. Food is everywhere and, maddeningly, nowhere.

There is an obvious eating disorder analogy at work in Woman, Eating – Lydia's mother is filled with self-loathing, teaching her daughter that unclean pig blood is all they deserve – yet Claire Kodha's debut is fascinated not just by the psychology but by the systemic construction of want and shame. Food vlogs of sushi and hand-stretched noodles fill Lydia's day, a wistful reminder both of her disappeared humanness and the Japanese heritage she barely knows. Through sensual, frank prose, Kodha locates gendered and generational memories in blood and skin and digestion, rendering the alienation of otherness a distinctly embodied experience.

From Dracula to Interview with a Vampire, the traditional vampire novel has always used bloodlust as a cipher for a different kind of voracious hunger. Woman, Eating is a long-overdue recalibration of the genre: a brilliant, subversive inquiry into the very politics of desire and denial, and a twisted testament to the depths of female appetite.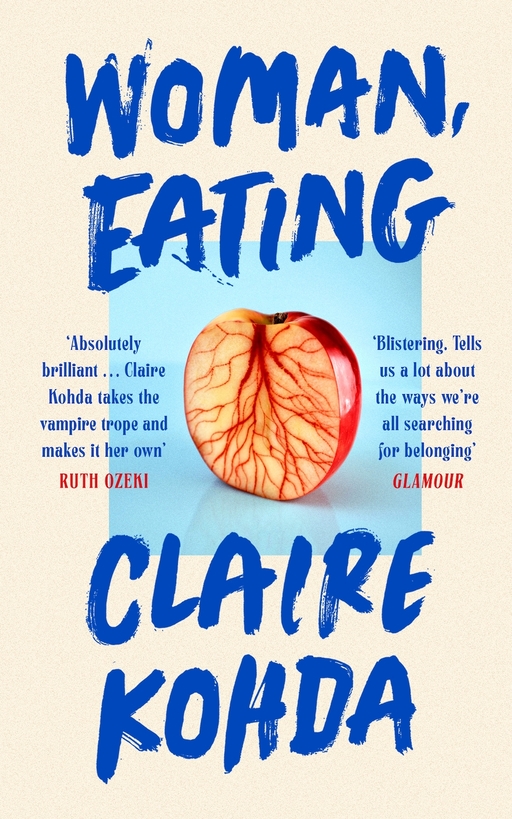 ---
Virago, out now, £14.99