We Have Always Been Here by Samra Habib
Samra Habib's queer Muslim memoir is a sure source of inspiration for anyone seeking family and acceptance
Book title:
We Have Always Been Here
We Have Always Been Here is a powerful queer Muslim memoir. Samra Habib gracefully leads the reader through her complicated childhood in Pakistan, her family's immigration to Canada, and finally her adult life as an activist, journalist, and photographer.
Habib's journey begins from a place of love, but also persecution and abuse. She immerses the reader through describing the tastes, textures and scents of her home in Lahore, grounding the scenes in these senses of familial love. But cutting through these memories are matter-of-fact retellings of religious persecution and sexual abuse. Her queer story begins to unfold after her move to Canada. Through unhappy marriages and family feuds, she uncovers the queer world tentatively, pulling her reader gently along with her.
It's clear Habib has always enjoyed stories, both the listening to and composing of. She paces her narrative with precision and skill; when discovering new landscapes and characters she takes her reader's hand, explaining with patience and assurance how each aspect of her story has effected her claiming of queerness and how, in doing so, her place amidst her family is unchanged.
This is a memoir to recommend to anyone – one of those books that remains with you. Habib is not only a master storyteller, but also a source of inspiration for anyone searching for family and acceptance both internally and externally.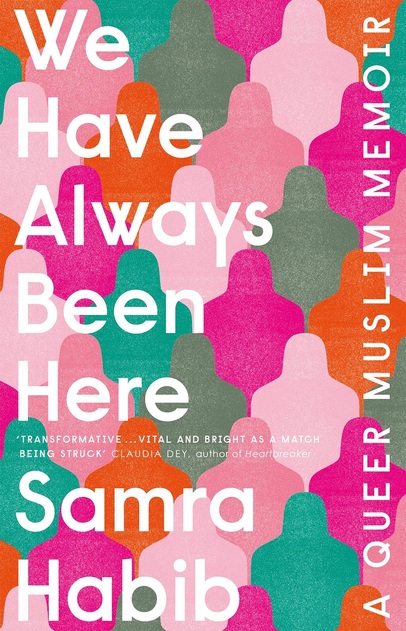 ---
Quercus, 5 Sep, £9.99