Things We Say in the Dark by Kirsty Logan
A distinctly feminist horror collection, Kirsty Logan's new collection draws on fears that lie close to home
Book title:
Things We Say in the Dark
In a literary world seemingly saturated with gaudy horror that attempts to induce fear through the ill-treatment of women and the harmful othering of disabilities, Kirsty Logan is here to shine a flickering light on what horror could and should be. Things We Say in the Dark is a distinctly feminist horror collection, where fear is induced by the decay of life's perceived safety nets, providing hair-raising Gothic-eqsue terror that the genre desperately needs. Stories range from lingering ghosts to unsettling isolation, from monstrous callings to the Kelpies' revenge, but all have one thing in common: home.
We view our homes as sites of comfort and safety, but Logan asks: are they? Her stories all prey on our anxieties that the home may not be the sanctuary we believe it to be while also providing poignant commentary on women's fears. Logan's prose is phenomenal. Each sentence is carefully crafted and each story completely spellbinding. While reminiscent of Angela Carter and Shirley Jackson, Logan is truly one of the best contemporary horror writers. Inclusive, powerful and eerie, Things We Say in the Dark is a dark shimmering potion of both unease and nourishment.
So go home, lock your doors and windows, but just know that your fears are in there with you.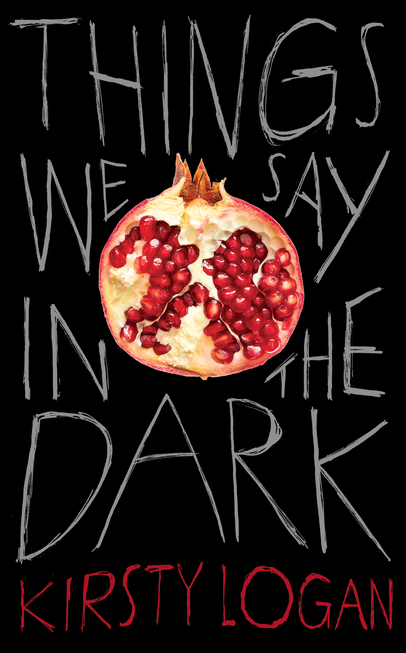 ---