The River Capture by Mary Costello
Mary Costello takes an interesting conceptual lead from James Joyce on second novel The River Capture
Book title:
The River Capture
In geology, a river capture occurs when one stream diverts into the channel of another. It is a form of this phenomenon that alters the life of Luke O'Brien, the protagonist of Mary Costello's second novel, after he returns from Dublin to his family home on the River Sullane. When he is unexpectedly visited by a young woman, he is swept into a current of family secrets, finding solace in literature.
One novel in particular is a constantly compelling draw for Luke: James Joyce's Ulysses. As Luke's everyday life parallels with those of Ulysses' Leopold Bloom and Stephen Dedalus, Costello's writing reflects Joyce's by adopting different narrative perspectives and occasionally donning a stream of consciousness style; it's often poetic and enveloping. In a sense, the text itself undergoes its own form of river capture; as Luke's life is thrown further into tumult, Costello's writing descends into ever-more Joycean tendencies. Much of the latter third is written in an interrogative format, mirroring the style of Ulysses' Ithaca episode.
It's an interesting concept, and though the scale of this and its methodical descriptions are true to Ulysses' style, it ultimately hampers the pace. While The River Capture can throw up sublime passages and doesn't necessarily require much prior knowledge of Joyce's work, it may perhaps be best enjoyed by his fans.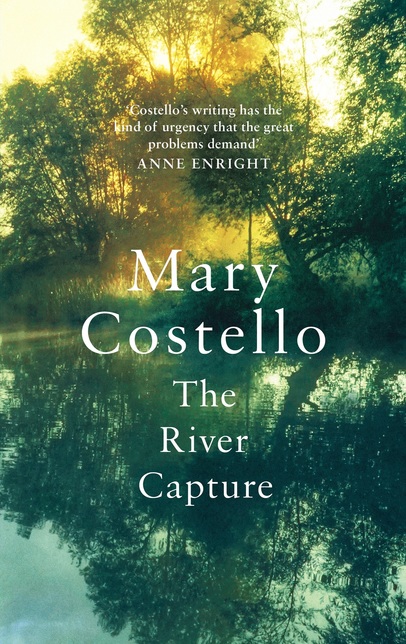 ---
Canongate, 3 Oct, £14