Refractive Africa by Will Alexander
Refractive Africa is a bold and dazzling culmination of Will Alexander's thinking
Book title:
Refractive Africa
Refractive Africa is a powerful and visionary set of three long poems, revolving around the middle piece, The Congo, which settles and flits across the Congo River, with all its colonial and post-colonial histories. The collection sings from the page; it celebrates, it prophecises, and it revels in the great spirits of Africa's national heroes and literary giants. Alexander's writing is awash with innovation, ably straddling a world which is all too familiar, and a sparkling one of imagination.
In Alexander's Preface, he writes that 'in order to allow African self-enrichment to amplify, I lingually attempt to extend its palpable resistance through language that alters subconscious foreshortening. Not a didactic ploy but language fortified via voice no longer populated by those whose thoughts remain white yet whose skin remains decidedly Black.'
This negotiation sits centrally to the collection; it ruptures through the historical atrocities and claims language, context, and content for the real and imagined Africa which Alexander paints. Even when the poet is charting the page, he refuses and refutes colonising the page with punctuation, instead markedly leaving the words stark and celebrating against the white. It creates an at once forceful dialogue between page and reader, while also creating a soothing, mesmeric dance from the process of reading. There are moments, particularly through The Congo, where the reader feels as though they are reading from a surrealist hymn.
Alexander is a critically acclaimed poet, philosopher, and visual artist, with a wealth of prizes and Fellowships under his belt. Refractive Africa is a bold and dazzling culmination of his contemporary thinking, and is an astonishing leap into the UK market.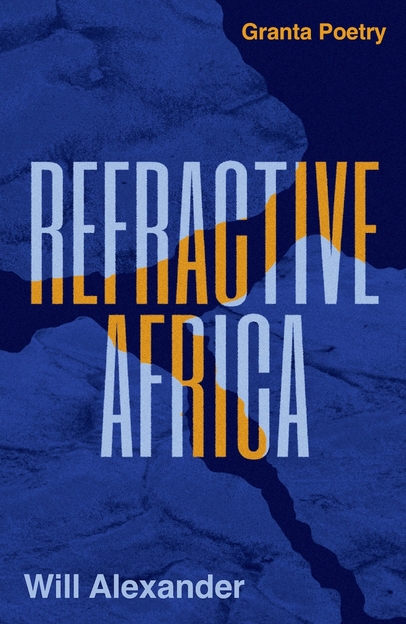 ---