Ramifications by Daniel Saldaña París
Daniel Saldaña París' new novel is a picture of a childhood coloured by the loss of a mother, as well as a probing study on the nature of memory
Book title:
Ramifications
Author:
Daniel Saldaña París, translated by Christina McSweeney
In 1994, the Zapatista uprising shook the Mexican state of Chiapas, rallying against the enactment of the North American Free Trade Agreement (NAFTA). Bringing forth her spirit of protest, Teresa, the mother of Ramifications' unnamed narrator, leaves her family to join the uprising.
What follows in Mexican author, poet and essayist Daniel Saldaña París' latest novel is a picture of a childhood coloured by the loss of a mother and an emotionally distant father. Written from the perspective of the narrator, now aged 32 and isolating himself in his apartment, unable to leave his bed, events skip between 1994 and closer to the present day.
Saldaña París crafts Ramifications like a bildungsroman but subverts the genre. While the narrator does undertake a voyage of discovery to find the truth behind his mother's disappearance, it's one that simultaneously features a retreat from the world, hiding in the darkness of his "Zero Luminosity Capsule" (a wardrobe with cushions) or obsessing over origami.
Amongst this, Saldaña París also uses the narrative as a way of probing the reliability of memory and, in the process, casts doubt on the narrator, who pores over the details of the past while openly projecting his adult sentiments on to his childhood experience. The resulting effect is that, as well as being a portrait of arrested development, Ramifications is also a deft examination on the nature of truth.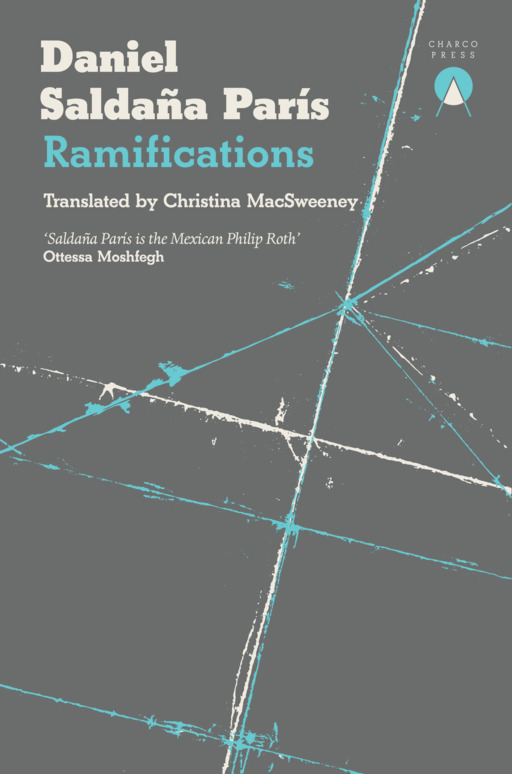 ---
Charco Press, 13 Oct, £9.99