Love in the Big City by Sang Young Park
A bold, sparkling novel that encompasses what it feels like to be young and in love with life itself, Love in the Big City is destined to be a global, queer cult classic
Book title:
Love in the Big City
Author:
Sang Young Park, translated by Anton Hur
Urban love, lust and loneliness are the themes of South Korean writer Sang Young Park's English-language debut, aptly titled Love in the Big City. Comprising what were originally four interconnected short stories, the novel follows a gay man, Young, from his student days into his thirties. Each section focuses on a specific point in his life and a significant relationship: his best friend, the free-wheeling Jaehee; an older, angsty, anti-American boyfriend; his mother who is dying of cancer; and a man who may well be the love of Young's life.
Left alone to care for his ailing mother – the same woman who sent Young, as a boy, to a gay conversion facility – Love in the Big City is a very modern portrait of an artist as the novel's narrator contends with familial duties, Tinder dates, turbulent friendships and trying to make it as a writer. On this messy and moving journey, Park weaves in social and political commentary, from LGBTQ+ rights and abortion access, to class dynamics and gender roles in contemporary Seoul.
Anton Hur's gorgeous translation captures the wit and bite of Park's voice, which cuts through the novel's romantic tenor like a blade. A runaway bestseller in South Korea, Love in the Big City is destined to be a global, queer cult classic. This is a bold, sparkling novel that encompasses what it feels like to be young and in love with life itself, surrounded by strangers and yet completely, wrenchingly alone.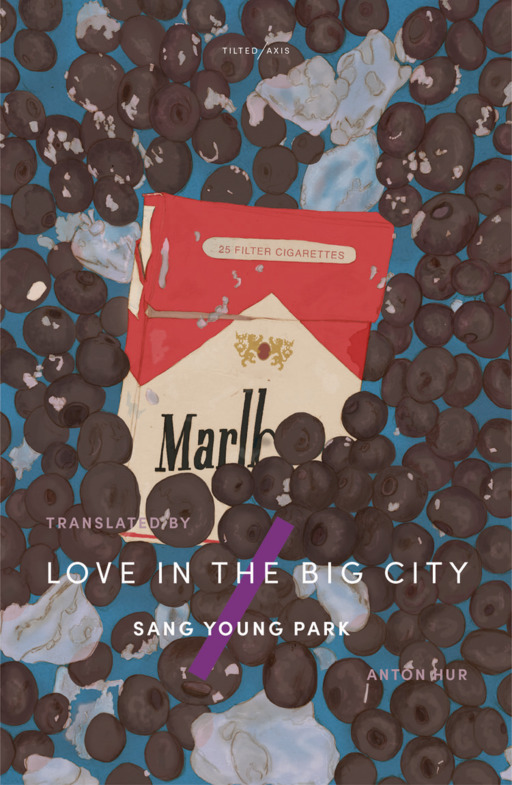 ---
Tilted Axis Press, 28 Oct, £9.99