Lairies by Steve Hollyman
Steve Hollyman's Lairies is a timely and guttural novel which will stay with the reader for days to come
Lairies is a visceral examination of masculinity, class and violence in 21st century Britain. The story follows the aftermath of Shaun Taggart's attack in a local nightclub as told from four different perspectives. What ensues is a gruesome revelation that will irreversibly change the course of each of these connected characters, resulting in a timely and guttural novel which will stay with the reader for days to come.
As Shaun tries to piece together the events of his attack, three friends across town try to contend with the bleak reality of their working-class lives. Duncan has found himself at the epicentre of this disaffected rage burning inside so many young men. He watches as his friends, Ade and Colbeck, descend into complete bedlam each night they are out on the town. Their two-man mission is to set right a community plague: drunk, belligerent men displaying anti-social behaviour. They do this by beating the shit out of any offenders. At no point do Ade or Colbeck stop to question their own culpability in all this.
The four men represent different sides of the same ticking time bomb in what is an explosive debut. Hollyman deftly portrays the realities of some of society's most disenfranchised young men. Lairies never reads as a public service announcement but rather a direct indictment on how wider society has let so many young men fall through the cracks.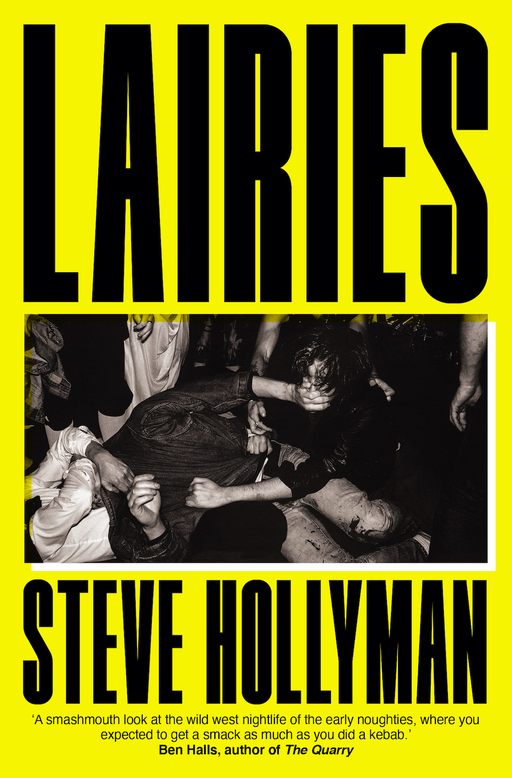 ---