I Go Quiet by David Ouimet
David Ouimet's exquisite graphic novel is the kind of book you wish you could send to your childhood self
Graphic novels have the potential to use few words (or indeed, no words at all) to convey something greater, and David Oiumet's I Go Quiet is an exquisite example. Following the story of an introverted girl who is struggling to find her place in a noisy world, it focuses on her silence: the world is loud, she is quiet; she tries to talk and is misunderstood, and so she goes quiet once more. Through books, creativity and imagination, the possibilities unfold before her, allowing her to envisage a future in which she builds cities with her words and knowing that one day – if not yet – she will make a shimmering noise and be heard.
The illustrations are gothic and haunting but beautiful, paired with sparse words that deeply convey isolation and loneliness felt within a young girl. Though dark in one sense, it's wrapped in wonder and hope. That notion of hope is key; there's no rush, no need to force a change, instead a crack in the door that she can walk through when she is ready.
It's the kind of book you wish you could send to your childhood self, and the kind that warms the heart as an adult. A simple but stunning story.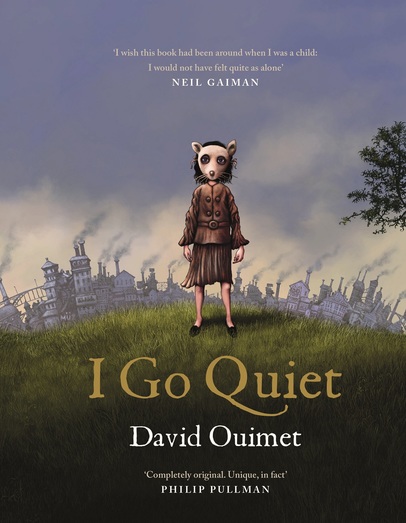 ---
Canongate, 5 Sep, £12.99