Heaven by Mieko Kawakami
The new novel from Breasts and Eggs author Mieko Kawakami is relentless in reminding us of the claustrophobia of adolescence
Author:
Mieko Kawakami, translated by Sam Bett and David Boyd
In a Japanese school on a spring day, a teenage boy receives a strange note in his pencil case. It reads: "We should be friends." At first the boy – called "Eyes" by classmates because of a lazy eye – believes the note is a prank, one more act of cruelty to endure from his bullies. He's surprised to learn its sender is Kojima, a quiet, female classmate who is similarly tormented by girls in their class for her appearance. The two outcasts bond over their shared victimhood, striking up a carefully coordinated, clandestine friendship through passed notes.

Brought together by their circumstances, the two teenagers wrestle with the pain and fear of their seemingly inescapable situation. They search for meaning – some kind of heaven that will make the bullying worthwhile or, at least, endurable. Like how in her bestselling novel, Breasts and Eggs, readers are buried under the weight of how it feels to be a woman in a patriarchal society, in Heaven Kawakami is similarly relentless in reminding us of the claustrophobia of adolescence.

Heaven's exploration of casual cruelty won't be for everyone – there are passages which rival Stephen King in their depiction of young characters' depravity – but the short novel is a poignant and unsettling look at what makes a friendship and, on a macro level, what makes an unequal society. Kawakami's writing is meticulous and assured, and Heaven leaves a bruise.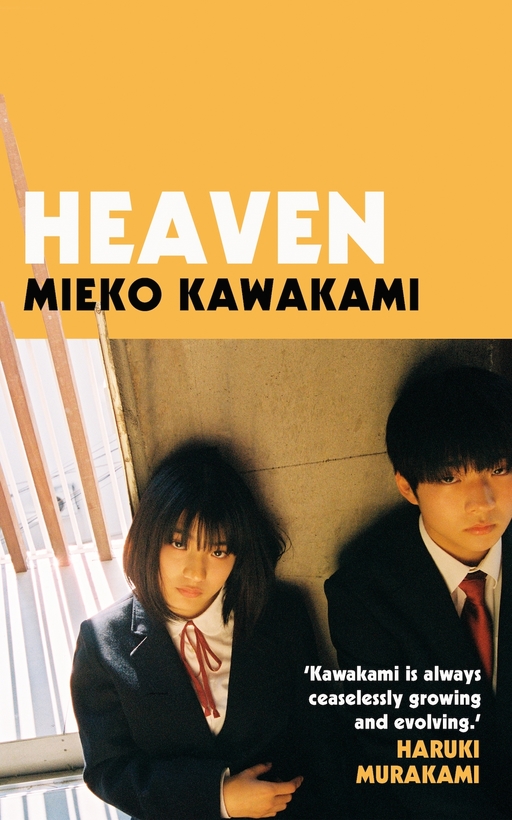 ---