Duck Feet by Ely Percy
Ely Percy's Duck Feet is a warm, witty celebration of working class life and culture in the West of Scotland
Set in Renfrew in the mid-noughties, Duck Feet is an episodic novel composed of a series of short, snappy stories. A boisterous bildungsroman, it follows teenager Kirsty Campbell and her pals as they traverse the halls of Renfrew High, growing up and growing apart.
It's not all painting your nails with Tipp-Ex and wondering whether you'll get nipped at the Kirky disco. The tension of changing social attitudes thrums beneath these interactions, littered with the kind of casual racism and homophobia common at the time. Percy pulls no punches, leaning into the toe-curling impotency of school life, and deals with bullying, teenage pregnancy, and academic and social pressures with a real, earthy sense of humour.
Standout episodes include Pure Gay, which deals with the lead singer of Kirsty's favourite (alas, fictional) Scots boyband Stramash coming out, and the casual homophobia of one of her best friends; Witch, a snappy short about a "pure mad gothic chick" joining class and communicating with the spirit world via a makeshift ouija board in the library; and Blood, a complex and gut-wrenching take on the fall out of a knife crime.
Written in Scots, huge chunks are told through sharp, witty dialogue which perfectly captures the breathlessness of being a teenager. Duck Feet is a labour of love, a crackling coming of age, and a warm, witty celebration of working class life and culture in the West of Scotland.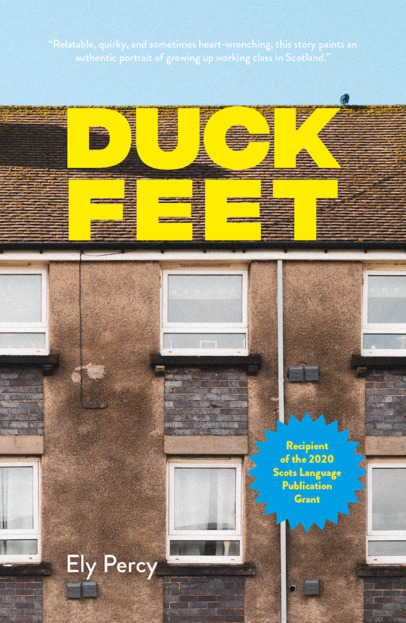 ---
Monstrous Regiment, mid-February, £8.99