Local Heroes: Scottish Design at London Design Festival 2019
Design curators Local Heroes scout out the best contemporary design from Scotland at this year's London Design Festival
The inimitable work of Scottish designer Kate Trouw was exhibited as part of the London Design Fair in the Old Truman Brewery at Brick Lane – the most electric event during the London Design Festival for our money. Her new jewellery collection Pettycur combines hyper-real 3D airbrush techniques, iridescent colour palettes and porous textures to create free spirited, yet instantly wearable pieces. Since launching her brand in 2016, it has grown ever more distinctive with a surreal edge captured here by Glasgow photographer Susan Castillo.
The former architect designs and makes from a small Scottish coastal village where a daily swim in the North Sea has replaced her London commute. We catch up with Trouw at LDF and ask her about how audiences have reacted to her new work and why she feels it's worthwhile making the journey south each year for LDF.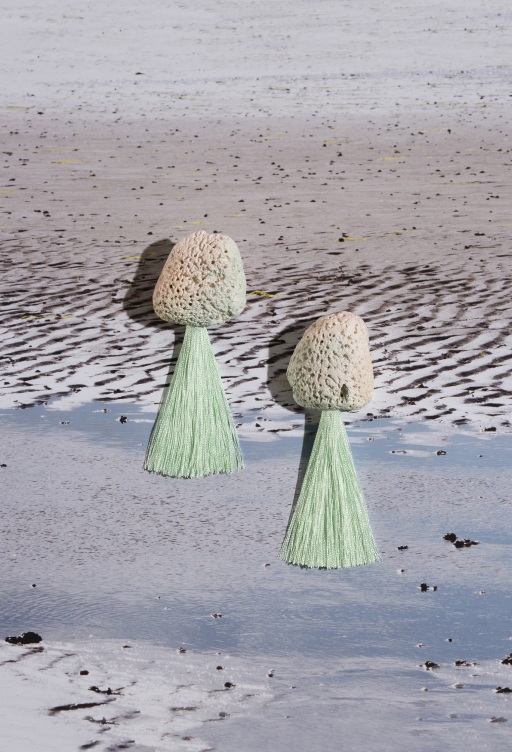 "It was interesting to finally get this collection out into the world and see people's responses to it," she says. "My new collection's a bit more abstract than previous ones so people were genuinely intrigued about the materials and processes used to make it, so it led to some interesting conversations and new ideas. It's always good to try and take a step back from what you've made and try to see it through the eyes of others.
"The Festival is a good excuse to get down to London and get an intense injection of city life. We're lucky that we have a city that attracts major international designers just a few hours away on the train. Hopefully we'll be able to coax some of them up north in the future as well.
 
"London Design Fair in particular is great because it's a mix of big brands and independent designers, it's open to trade and the public, and you get lots of international exhibitors alongside UK talent. There's a good buzz and there's always at least a couple of things that blow your mind!"
https://www.instagram.com/katetrouwjewellery/
Swell Earrings photo by Susan Castello (art direction by Stacey Hunter) 
---
Showing for the first time at the London Design Festival, Bute Fabrics launched a new range of six fabrics in collaboration with Tom Dixon that will be released in three phases over the course of 2020. Their collaboration will be the first range of fabrics Tom Dixon have ever launched, so the project is unique. 
Bute took over one of the arches in the Coal Office at Coal Drops Yard, King's Cross, as part of the #touchyfeelynoisysmellytasty event and had a live weaving demonstration during the week of the Festival to highlight to visitors the full weaving process, from yarns to finished fabric. This interactive element was an enormous success with droves of visitors taking part in the production process. We waited until things had quietened down to ask Bute's Wendy Murray about their experience of LDF19.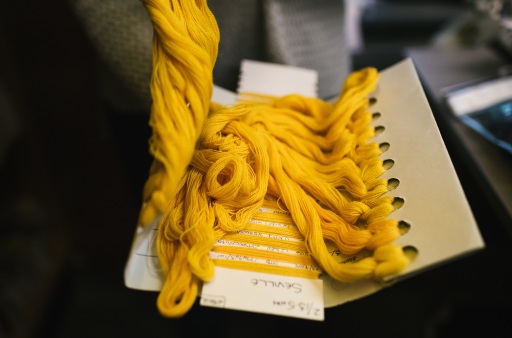 "We've been working closely with the team at Tom Dixon Studio for the past 12 months on this unique collaboration: a range of new textural fabrics in signature Tom Dixon hues." Of the wildly popular demonstrations she tells us: "There was lots of interest in the new collections and it was valuable to get feedback on the colours during the preview, as two of the colours that we hadn't actually selected for the final collections were really well-received – so we are now reconsidering the final palette. 
"We were delighted to be a part of the Tom Dixon / Coal Office Collective. A walk around Coal Drops Yard alone is really inspiring: lots of collaborations, new products and product development discussions. The area has so many visitors over the course of the week (in excess of 65,000!) that there really is no place like it to get feedback from customers en masse."
https://www.instagram.com/theatelierbute/
---
This year Fife design studio Tom Pigeon combined a showcase of new design work – a brand new collection of print – alongside the official UK launch of Make Bank, their social project which aims to tackle creative poverty in UK schools by providing materials and support for disadvantaged young creatives. The reaction to Make Bank from the thousands who visited was "amazing", founder and designer Kirsty Thomas tells us. 
"The Festival has a pretty creative audience so we were speaking to people all the time that understood the importance of what we are trying to do. People were interested in getting involved, donating money, volunteering their time and collaborating to make more impact. There are lots of interesting leads to chase post-show."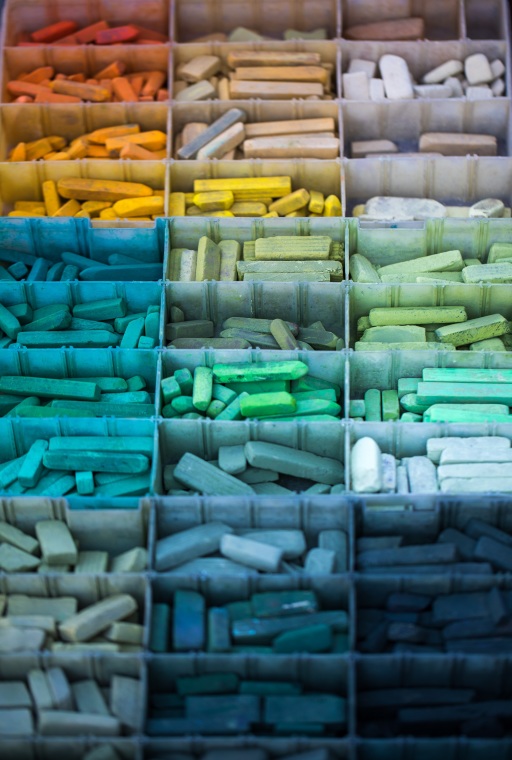 Showing at Design Junction – also part of the King's Cross Design District at Coal Drops Yard – the well-travelled team explain why London continues to draw them back. "We generally do one London show a year. It's a great opportunity to get out of the studio, present new work, talk to our customers and clients and meet new people that we might want to work with.
"There is a buzz about exhibiting in London during design festival – the city is immersed in design, people are talking about it, there are great opportunities to meet interesting people and see groundbreaking work." 
https://www.instagram.com/the_makebank/
Photo by Jason Leung
---
"Currently, every single sofa ends up in landfill," the energetic Iain Gauld of Sofa Forlife tells me at their Design Junction stand. The newly established company are launching a clever design for a more sustainable future that tackles the lack of adaptivity and opportunity to customise traditional sofas that often makes moving house a bit heartbreaking. Their design fits through doorways, and up narrow stairwells. "No more pivoting!" he says.
Glasgow-based Sofa Forlife have recognised that modern customers require more flexibility, longevity and quality than the market is currently providing. Their designs allow you to replace the arm rests, legs and cushion covers over time as your taste or situation changes. They'll even refurbish and resell your old components and give you a discount on your new ones.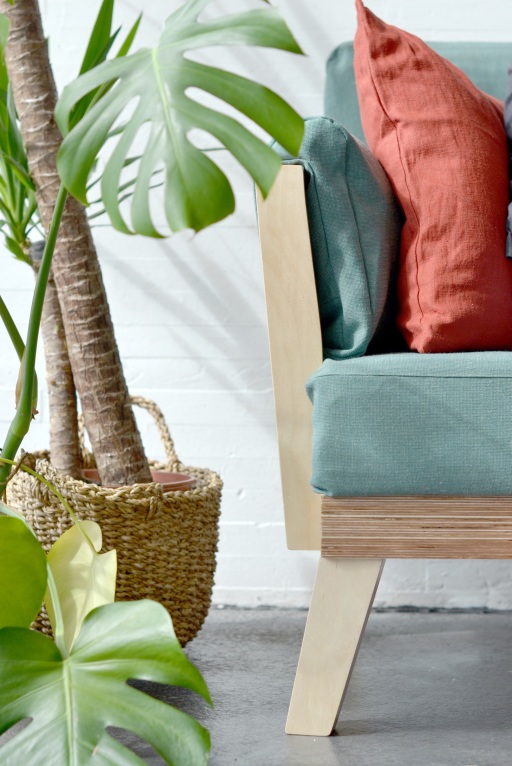 The design team had visited the London Design Festival a few times and told us they "loved the vibe". They continue, "We had just finished our newest design and this was our first time exhibiting the sofa at LDF. We were looking for feedback on the design from visitors to prepare us for our Kickstarter campaign in a couple of months.
 
"We had a lot of interesting conversations which helped us to look at our design from a new angle. Visitors loved to have a seat on the Sofa Forlife, especially after a long day walking around the LDF – and we're pleased that their pups got comfy as well."