Daryl Terri Cooney: The Skinny Showcase
A look at the work by Duncan of Jordanstone graduate Daryl Terri Cooney
Daryl Terri Cooney was born in Dundee and graduated in Fine Art from Duncan of Jordanstone in 2019. Currently residing in Dundee to develop her practice, she aims to move around the globe in forthcoming years while furthering her work. Along with the RSA New Contemporaries award, she was also selected as a Visual Arts Scotland Graduate Showcase Shortlisted Artist.
She writes, "Humour, colour and form are the key foundation to my work. I aim to create organised chaos through playful paintings, striving to produce an overbearing image in the hope that it entices the viewer to take their time to observe every element, as opposed to quickly glancing the work over. My paintings coincide with their titles in ways that most people do not realise as sometimes they do not appear to match up.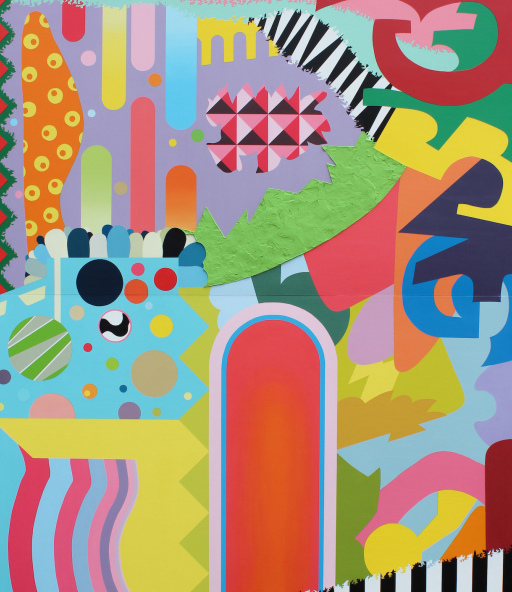 "The title is typically the first decision I make about the painting and it is usually something I find humorous or silly from notes that I am always jotting down. However, sometimes the title evolves as the painting comes into its own being. The paintings rarely have any form of preplanning and are created through a continuous process of changing pattern and intense colour; each stage of the painting is created in reaction to that of the previous."
---
darylterri.com/
@daryldaryldaryldary