Scottish Art Highlights & Opportunities: February 2018
February's one-stop shop for exhibition highlights, artist opportunities and news throughout Scotland
Exhibition Highlights
Up in Dundee, the Cooper Gallery celebrate the final day of Here Was Elsewhere: >>FFWD with a day of performances, talks and readings by Anne-Marie Copestake, Kate Davis, Michelle Hannah, Alex Hetherington & Lyndsay Mann, and Corin Sworn, followed by a set of music and sound works curated by Duncan Marquiss in Press the eject and give me the tape on 17 February.
It's also your last chance to catch Kate V Robertson's first solo exhibition in a UK institution at DCA. A major installation of new sculptural work that draws our attention not only to the walls, but to the floor, ceiling and windows of the most expansive gallery space at DCA until 25 February.
Down in Glasgow, Tramway's display of painting legend Steven Campbell's experimental collage works, Love, continues until 25 March. Then from 16 February to 18 March, they'll present a survey of the acclaimed Glasgow-based artist and filmmaker Margaret Salmon curated by moving image specialists LUX Scotland.
In Trongate 103, Glasgow Print Studio are presenting the first major solo exhibition of Calum McClure, which explores ideas of place, transience and nature in his latest series of paintings and prints (24 Feb-8 Apr). Next door, Street Level Photoworks offer a highly recommended exhibition by Argentinian activist artist Marcelo Brodsky who shared some insight into his presentation of protest documentation in our February issue. 
The Travelling Gallery are exploring the world of adolescence and how it has dramatically changed throughout the years through technological advancements in Are Teenage Dreams so Hard to Beat? (6 Mar-15 Jun) – the full schedule and locations can be found here.
Over in Edinburgh The Fruitmarket Gallery will be presenting work by the late Lee Lozano who was a major figure in the New York art scene of the 1960s and early 1970s, making furiously inventive, irreverent and often tiny paintings and drawings (10 Mar-3 Jun).
Talbot Rice Gallery are bringing the incredible Rachel Maclean's work Spite Your Face – first commissioned for the Venice Biennale in 2017 – to Scotland for its UK premiere (24 Feb-5 May). We spoke to her in Venice to find out about more about her complex narrative of a fictionalised golden despot. The gallery will also be playing host to internationally acclaimed video artist David Claerbout, concluding Talbot Rice's year long season of film.
Finally, the Scottish National Gallery of Modern Art will be carrying on their programme of celebrating contemporary artists in the third iteration of NOW featuring a major survey of works by renowned British artist Jenny Saville, as well as work by contemporary sculptors Sara Barker and Christine Borland alongside many others (24 Mar-16 Sep).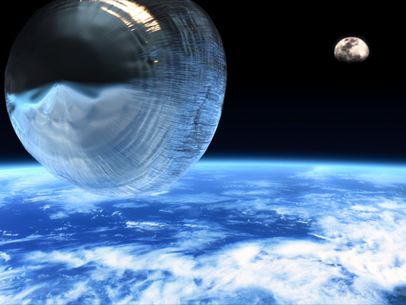 Mark Leckey, Dream English Kid (1964-1999 AD, 2015). Courtesy the artist & Cabinet London
Glasgow International 2018
Glasgow International, Scotland's biennial art festival now heading towards its eighth edition, have released more information about their 2018 programme (kicking off on 20 Apr for 18 days), including details on solo exhibitions, performances, new locations and a list of all the artists taking part in this year's festival. Highlights include solo exhibitions from Turner Prize winner Lubaina Himid, Mark Leckey, Hardeep Pandhal, E. Jane and Kipwani Kiwanga.
Mick Peter will be taking over a new space in the form of the Dalmarnock Gas Purifier, with other unusual exhibition venues including the Forth & Clyde Canal and Glasgow's Subway network. Performances will include works by Linder, Esther Ferrer and Douglas Morland, and Henry Coombes returns to the festival with the premier of a new film work. There are 90 exhibitions on offer, uniting 268 international and local visual arts talent in a melting pot of creative diversity.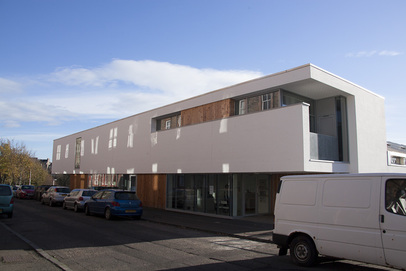 Learning Opportunities
The Edinburgh Sculpture Workshop have several spring courses available, including wood carving with artist Birthe Jogensen (28 Feb-18 Apr), a woodworking weekend with Robin Burns (3 Mar-4 Mar) and slip casting and smoke firing with Mella Shaw (6-27 Mar). Find out about their full spring programme of workshops here.
Over at the Glasgow Sculpture Studios, Alys Owen is presenting a five week mould-making and casting course in the spring as well as weekend courses such as metal sculpture with Joe Ingleby, working with wood with Tim Sandys and a six week ceramic hand-building course with Florence Dwyer. Explore the full list of their spring workshops here.
The Leith School of Art have an exciting line-up of spring workshops coming soon, including the intriguingly-named Visual Music: Colour & Rhythm – an opportunity to explore the relationships between colour, rhythm and harmony (17-18 Mar). Find out more about this workshop as well as many others here.
The Scottish Sculpture Workshop up in Lumsden are offering an introduction to ceramics and raku over several weekends in the spring, which will allow participants the opportunity to learn basic ceramic techniques alongside raku, a technique used for decorative results that produces a wide range of glaze effects and colours. Find out about the course here.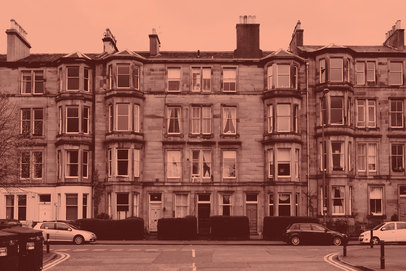 Calls for Submissions
The Pipe Factory is welcoming expressions of interest to be part of their 2018 programme. Expressions of interest might be email, a collection of research, a diagram, folder of images or whatever you think best communicates your ideas. Deadline: 11 March
The Architecture Fringe is also looking for entries. Founded in 2015 to encourage public debate about architecture and design in Scotland within its broader socio-political context, the Architecture Fringe 2018 will be the third edition of the festival. In 2017 the fringe hosted over 50 projects from around 260 contributors in 37 venues across Scotland. Deadline: 9 April
Woodlands Community, in partnership with Glasgow Sculpture Studios, are recruiting for two Artists in Residence. They'll based at Woodlands Workspace, the new community arts space in Woodlands, Glasgow. Offering a budget of £1500 per residency, to cover both artist fees and any materials, as well as access to the Glasgow Sculpture Studios facilities and an outdoor working space. Find out about the residency and how to apply here. Deadline: 28 February 
The Royal Scottish Academy of Art and Architecture has a long history of celebrating young contemporary artists, and their Open Exhibition of Art 2018 is an opportunity for artists to submit work for their annual exhibition. Find out how to submit your work here. Deadline: 6 May
Invererne is a home in the Scottish Highlands where artists take part in creative residencies such as the multidisciplinary residency exchanging creative practices, an opportunity to explore new practices and methods. Find out more about the residency here. Deadline: 9 March
Funding Opportunities
Glasgow Life have opened up the Arts Development Scheme 2018/19 which encourages the development of arts and cultural activity in the city, and supports access and participation in the arts. Awards of up to £5,000 are available to formally constituted groups and organisations, and will support arts activities delivered in Glasgow between April 2018 and March 2019. Deadline: 23 February
Dewar Arts Awards invites applications from individuals in any art form, to submit online applications for funding that will support them at a crucial time in their development. Previous awardees include Alan Benzie, Jenni Fagan and Paul Wright. Applications are considered on a rolling basis and can be submitted at any time.
Engage Scotland is seeking applications from visual arts organisations located outside the Central Belt of Scotland, to deliver a funded co-produced project with young people during 2018. Find out more about the funding opportunity here. Deadline: 21 February