Local Heroes: Shweta Mistry
Shweta Mistry is a Glasgow-based designer and artist whose rich influences include historical and modern Indian art and modern European art and design
Shweta Mistry's exclusive collections of textiles and wallpapers are made in the UK to the highest quality for interior designers, boutique hoteliers and retailers and are complemented by bespoke designs for individual clients. Mistry employs a painting technique known as Indian Miniature Painting to create the basis for the artworks used in her designs. These are rooted in 12th century BC India and the pigments used have a global historic basis stretching from the Silk Road in Persia to central and south Asia.
"I have been very fortunate to learn the delicate brush work of Indian Miniature Painting techniques first-hand and to experience the process from a third generation master, Manish Soni, who has worked with museums and collectors all around the world. The pigments I use are very rare. You can't order them online or buy them off the shelf. For example, I use Cinnabar – which was more precious than gold at one point. It can be found in Turner's paint box – you can actually see this displayed at Tate Modern. I have used Cinnabar in my Enchanted Midnight Blue wallpaper on the body of the peacock perched in a tree."
From her studio in Glasgow the artist and designer keeps a set of books to refer to, including Masters of Indian Painting, 1100-1900; a rare compilation of Indian Miniature Painting; and Colour: Travels Through the Paint Box. Mistry's fine art background in Creative Drawing and Painting is from the prestigious Maharaja Sayajirao University of Baroda, a prominent art school in India established by K G Subramanyan, a student of Nobel prize-winner Rabindranath Tagore, which situated its curriculum around the modernist ethos with a strong undercurrent of arts traditions and crafts. Mistry then studied internationally across the US and France before completing her Masters of Research in Creative Practices at Glasgow School of Art.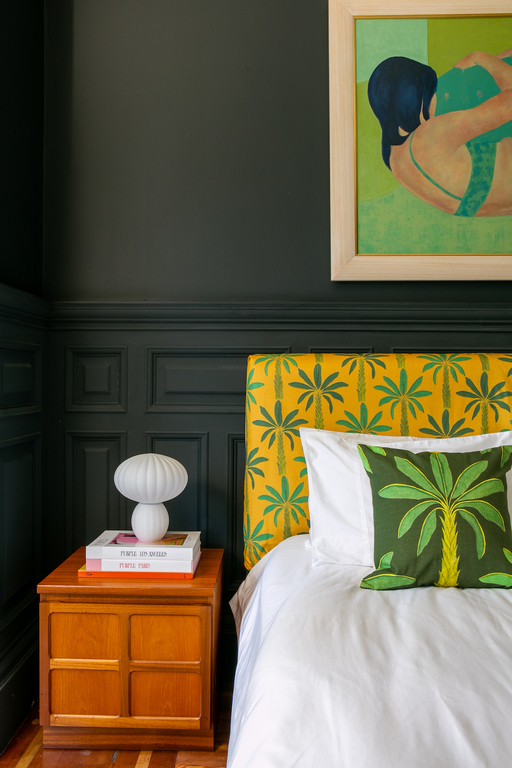 Her unique and distinctive designs have been installed in a variety of locations from a boutique hotel in the North East of England to individual residential houses across the UK, and are regularly specified by interior designers in New York. The aforementioned Enchanted Midnight Blue design had delighted visitors to I AM NOMAD, the open house concept of interior designer Claire John who has created a peaceful place to browse and buy beautiful design in the intimate setting of her home in Bishopbriggs.
As part of her journey to building an international brand, Mistry intends to continue expressing her passion for art, history and nature through colour and pattern, culminating in designs that brighten, mesmerise and transform spaces. She is also conscious of the climate emergency and exploring and testing ways to make her design business more sustainable.
"My designs are created to nurture and nourish people's living spaces and interiors around the world. I am really excited about a new linen look fabric, which is highly durable, made 100% from recycled plastic bottles which diverts the equivalent of 2,242 approx two-litre bottles away from polluting the oceans for every 50 metre roll of fabric.
"Scotland is beautiful and it has a thriving community of artists and designers. For me it has the combination of natural beauty and a contemporary modern creative community that is a catalyst for my creativity. I am always open to collaborate on projects with people who share my passion."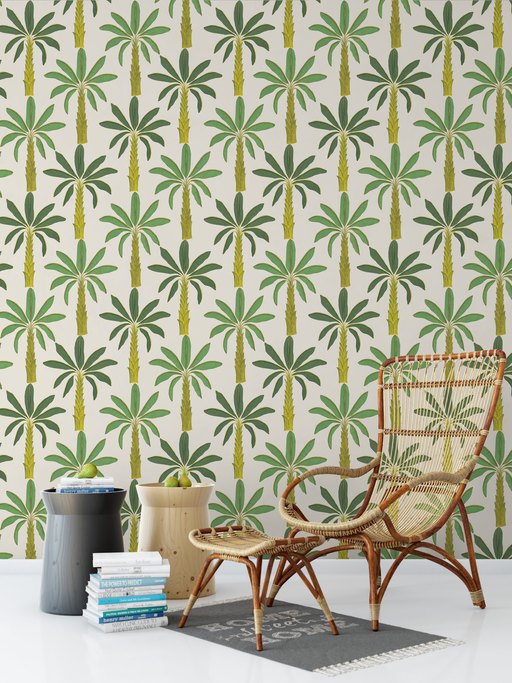 ---
shwetamistry.com / @shwetamistrydesigns