Radical Perfumery: The UK's first scent library
A Library of Olfactive Material in Glasgow is a beautifully designed open access resource for scent education, experience and experimentation – we meet its Director, Clara Weale
We want to know more about where the concept for the Library came from – the UK's first – and to introduce you to Clara Weale's new perfume brand Early Modern. As this month's theme is human connections, we begin by asking Weale about the relationship we can have with scent.
"Perfume is such an incredible expression of humanity. The act of scenting yourself is so ancient, so ingrained across the world and so innate. Scent is communication, conscious and unconscious. The majority of us have grown up with the belief that fragrance is made by gifted people with superior noses, who are born into it. That these people tend to be white French men is no coincidence. Perfume is marketed and sold to us in a way which upholds this myth and image and the perfume industry protects itself by limiting access to knowledge and materials. It's super insecure, basically. And so for most people, even those who would say that they have 'always wanted to make a perfume' the idea of seeking out the opportunity to be creative with scent just isn't on the table and so it isn't sought out."
Putting perfumery materials on display and visible from the street, is therefore, for Weale, a radical act within the world of perfumery. The Library, situated near St Andrew's Square, exists as a physical and visible presence in order to show people that the possibility exists to create with scent, so, "get ready for a new wave of Olfactive Art coming out of Glasgow," says Weale.
Where did the concept come from? She explains that over the past couple of decades perfumery has undergone significant change. Despite the proliferation of brands and seemingly endless options for perfume – the vast majority have been created by just a handful of companies. But new levels of information sharing, coupled with better access to materials has meant that for the first time people can become self-taught perfumers, working with the same materials as these larger companies.
"However there are still very few places in the world specialising in scent that you can physically visit. A more open access approach was pioneered by The Institute for Art and Olfaction in Los Angeles and was followed up with a smaller lab at Mediamatic in Amsterdam, and Smell Lab in Berlin. Aside from that, there aren't really any places that you can just go and encounter scent materials – so it should be a source of pride that Glasgow has this resource for people."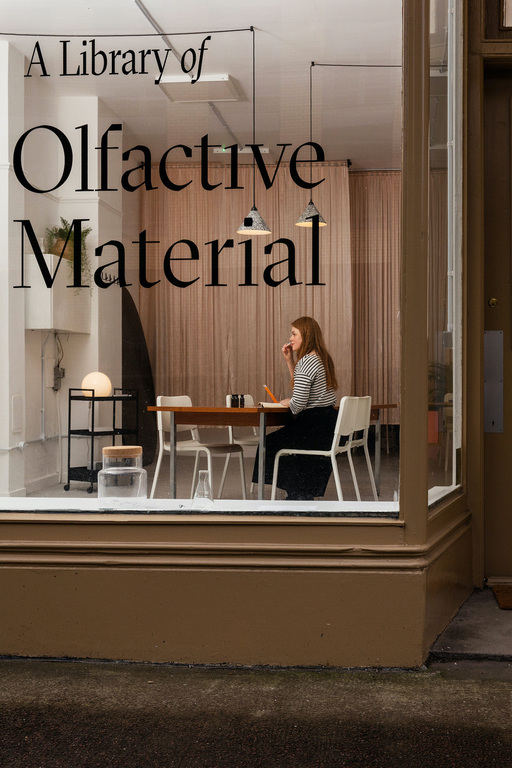 Weale took a trip to Amsterdam as part of Creative Scotland's Go See Share programme, to visit Mediamatic, and met other self-taught perfumers.
"These conversations really helped me to shape what I wanted to do. I realised how much it means to me that this knowledge and information about scent is shared. There's something really rewarding about doing your best to create the space (or be the person) that you wish you could have encountered at the start of a learning journey."
The idea of this new space being a library was formed during her visit, as she reflected on different forms of institutions and facilities. The format stems from her love of libraries and deep appreciation for the role of the librarian.
"A librarian doesn't need to have read every book in the library to be able to help you find what you need, and that appealed to me as someone used to teaching themselves outside of a formal perfumery education."
Pre-pandemic the Library ran in-person classes geared around making perfume or more experimental scent creation. Every Wednesday evening Weale hosted Library Hours – a low cost introduction to scent materials where people would come along sometimes with a specific goal or project to work on, or just for a new experience. During the past year she began to pioneer online classes geared around exploring a specific topic or theme.
"For example, we transported people to a humid greenhouse, or bonfire. We would send out tiny vials of the materials through the post, and all smell them together over Zoom. This was fantastic as it really increased the reach of the Library; suddenly people from all corners of the UK and further afield were connecting with the Library and attending classes."
Weale designed the space herself with a big table for people to work around, shelving for the materials, and the Librarian's desk. A friend, artist Molly Mae Whawell, was moving one of her large sculptures out of storage and offered it up for adoption.
"I love it, because it does something very odd to the scale of things. I strove to strike a balance between it looking fancy and considered, and feeling approachable and utilitarian; like the kind of archetype municipal libraries that gave so much to me as a child. I wanted to soften the edges, with colour choices and details throughout the space that perhaps feel more at home within high end retail spaces."
In December 2020 Weale launched her own perfume brand Early Modern. When the pandemic first hit, she packed a box to bring home full of her favourite materials from the Library, as well as some that she felt she didn't know so well. Without a specific goal she made trials of scents, experimented, and started to form the DNA of Early Modern. These scents are about being instinctive and having fun with the perfumes she makes.
"I feel like the first two scents released, Life of the Party and Veil, were really subconscious responses to 2020. Life of the Party was born out of an experiment with sandalwood materials, and the desire to create the effect of smelling a perfume on someone else – the distance between you and it, even when it's you that's wearing it. It then tapped into all these feelings of teenage angst, and the feeling of getting ready for a party when you are young. You feel like the party is going to change everything, and you are going to start a new life. So I feel like pining for that was very much a 2020 mood."
We love the experimental and expressive imagery Weale created with photographer Alexander Hoyles where still lifes and videos set out to evoke the emotions of attending a fancy party as someone's plus one, 80s fashion and warm LA evenings.
"Knowing that there would be no big launch it was important to try to capture the feel of them visually. I collected imagery, textures, colours and ideas that I felt 'fit' the fragrances and then Alex tried to get me to refine that. I was also thrilled to have the help of Heather Ridley-Moran, a fantastic stylist who would usually be creating the most improbable and beautiful window displays for clients like Selfridges, but due to COVID-19 was at home in Glasgow and keen to flex her creative muscles. I know that scent and perfumery seems to sit on its own, but it can be such a catalyst for other creative projects and connections."
---
Follow on Instagram at @a_library_of & @early_modern

Library of Olfactive Material photo by Clara Weale