Scottish Community Arts and the COVID Pandemic
In the fourth in our series platforming emergent writers, produced with Edinburgh International Festival, we meet participants and organisers at WHALE Arts, NEMO Arts and Birds of Paradise to learn about their use of the arts to build community
In future discussions about the arts in the COVID era, we might reflect on the sense of dread we experienced as our summer festival plans dried up, or the lump in our throats as Instagram feeds were intermittently punctuated by our favourite venues announcing temporary closures. By all accounts, the dominant narrative of the arts and culture industries, during those dark early days when the full extent of the pandemic was becoming clear to us, was one of an eerie, mass shutdown. 
It was also during this time that elite theatrical A-listers, including the likes of Phoebe Waller-Bridge and James McAvoy, banded together and penned open letters to the government, campaigning for the UK theatre scene to be recognised as a lucrative and worthy cultural export, deserving of subsidy until the virus was under control. 
This fight for the arts' credibility was spurred on when the Chancellor of the Exchequer, Rishi Sunak, suggested that those that work in the arts should consider re-training in order to financially support themselves. It was a return of the right-wing idea that the arts are an expendable pastime, a mere distraction as the rest of society knuckles down and does the 'real work'. 
The result of this widely publicised tension was that the conversation surrounding the arts became centred on commercial viability. Ticket sales, proven monetary value, stable career paths. A conversation steered by those in positions of power, who are no stranger to large crowds listening intently.   
While the cultural, economic and emotional value of the arts is abundantly clear, this narrative obscures the vital social purpose of the arts, particularly in Scotland. Groups, charities and organisations ploughed ahead with their community and engagement work amid the pandemic, pushing forward their commitment to elevate and empower the creative skills of individuals who face multiple, complex barriers to equality and accessibility in the arts and the wider world.
NEMO Arts
One such organisation is NEMO Arts. A Glasgow-based charity set up in 1998 by Hugh and Isabelle McCue, NEMO is committed to using the arts to improve the mental health and wellbeing of its participants as well as reduce the stigma and isolation associated with mental illness. Through drama, visual art and music workshops, NEMO engages with a diverse network of individuals who have been referred through various mental health services, encouraging them to explore their innate creativity in a safe, judgment-free environment. 
Paul Griffin is a regular participant in NEMO Arts' weekly drama workshops. "I hide an enormous amount of myself," Paul tells us, "unless it comes to this sort of stuff – that's when I can let it out. I feel like a very unconventional person to try and work with, but always when you're in the arts, everybody's a bit unconventional, so it feels more comfortable. 
"When you're working with arts groups, it does become like a family that you're part of. I've never felt weird in NEMO, it's the first place I've been in that I feel I owe something back to." 
In the wake of the first lockdown announcement in March 2020, NEMO was quick to move its workshops online, recognising the intensified state of isolation their participants would face. But moving an arts organisation geared towards accessibility into the digital sphere comes with its challenges, and invites questions of access in online spaces, as NEMO Arts CEO Hugh McCue describes.
"There were a lot of (participants) that were not technically literate or even had access to the internet," Hugh says, "so we had to find a way to support those people. We made the decision to buy tablets and phones with mobile data and deliver them to people, as well as provide full support to be able to help people through. 
"We'd never done anything like that as we hadn't ever considered digital literacy, although I'm really proud of the way we've done it. We will look to include that in our offerings in the future because it's so important as we've seen in the past year; if you don't have access to the internet, you're very limited."  
"It was literally the next week they got their digital workshops up and running," Paul says, "they didn't leave us hanging at all. You've seen plenty of that with the government, but this wee charity managed to look after us as best they could. It gave me something to hold on to throughout and look forward to, because I don't really speak to anybody outside of the workshops. During the pandemic I've just been getting more and more cut off from people and not really wanting to be involved, but NEMO keeps me talking to people."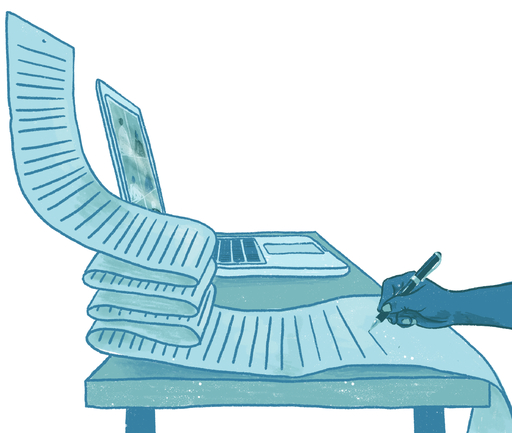 When the restrictions allowed, as well as workshops, one-to-one singing sessions with vocal coach Greg Muir were arranged for members of NEMO to find their singing voices and increase their confidence. Paul, like many others, considered this continued connection to others and the opportunity to express himself to be a vital lifeline. "When we started working on character development that really got me going," he says. "That started everything to do with the play I'm trying to write now, that totally came from NEMO, looking at the different ways of creating characters that I hadn't thought of before. The singing has also been a huge, huge thing. To be singing again, there's something about that that's been a release. I recorded my song yesterday, and I was shaken after it." 
With lockdown reducing face-to-face interaction and disrupting routines, combined with financial insecurity and a plethora of other unprecedented anxieties, the severity of mental health issues across the UK has been exacerbated. Around a fifth of all respondents in a UK-wide tracking study conducted last June reported symptoms of anxiety or depression at a level that might require intervention, with young adults, women and those with pre-existing health or economic barriers reporting the highest levels of difficulty.
We ask Hugh about the potential of the arts to impact the mental health of its participants: "I think one of the main things is that they've been connected with other human beings, regardless of what the artform is. That is always one of the most important things that people feed back, that they're not alone anymore."
WHALE Arts
Connecting participants with the community is also at the heart of WHALE Arts' work. Set up in 1992 by residents of Wester Hailes in Edinburgh, WHALE Arts are a charity and social enterprise committed to fostering supportive networks and providing creative opportunities in the area. 
The 2020 SIMD (Scottish Index of Multiple Deprivation) report found Wester Hailes to be in the top 5% of Scotland's most deprived areas. As the reality of the COVID crisis became clear, WHALE Arts were actively responding to the shifting needs of the locals, offering weekly free meals and delivering food provisions to residents. 
Despite the unprecedented challenges the community was facing, the organisation remained committed to keeping people connected through creativity, as WHALE Arts CEO Leah Black explains. "Our response back in March 2020 was to move our groups online," Leah tells us, "however over the last 14 months we have grown and developed as a team and worked out different ways to keep contact and creativity going between us, our freelance artists and our participants.
"We kept all our regular freelance artists on and they have continued to work with participants in a range of ways, including creating online classes with groups of adults and children, as well as making regular 'Friendship Calls'." WHALE have also provided "art and wellbeing packs for adults and families which were posted or hand delivered locally, outdoor creative sessions in our community garden and supported participants to return to in-person groups."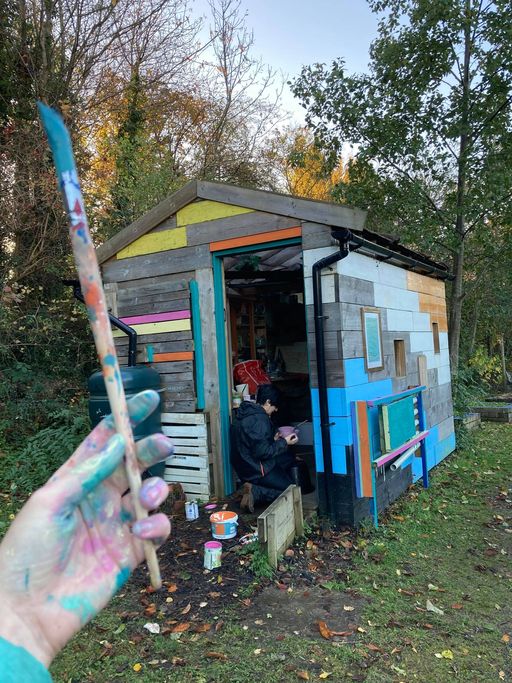 The organisation also runs a Mums into Business group, a place for women to meet and develop their skills as aspiring creative entrepreneurs. Spinning off from the Friday Mums group created by Kirsty Frankland, MIB is led by freelance journalist and facilitator Sindy Santos. The group offers a practical and supporting environment to promote the women's business ideas, while taking into consideration the childcare needs of its members.
"The group has massively benefited from the Zoom workshops during the past year, as we explored different ways to keep celebrating the sessions online with all sorts of events and business workshops," Sindy explains.
For Sumaira Mirza, the group gave her the motivation to turn her passion for cooking into a business. "In lockdown I kept in touch with the group and that helped with the boredom, and I am always happy when I see the ladies. I gained confidence and spent the pandemic time very busy cooking and creating new recipes and menus." 
"Arts is very important in my family," Sumaira adds. "I have two daughters who love WHALE Arts' groups. There is always something going on."
The value of staying connected through the MIB group during the past year was a huge bonus for Verity Combe, a recent member who has been pursuing her own Reiki business. She says: "It makes me feel that I'm doing something towards my own personal development while being part of a group which is really important when the world has been on hold and I have felt very lost." 
IIi Rawalai, another of the group's members, agrees. "It's a way of expressing who I am through my work and it's something that I love to do," she says. "I feel like I'm home when I'm doing it. It's a space where I can just let my creative mind flow. I am a believer that you don't have to be academically good to be great and to make a change in today's world. This is where art comes in." IIi has recently launched her own company that sells unique hand-painted decorative cushions and bespoke earrings.
As the pandemic placed huge socio-economic strain on communities such as Wester Hailes, groups like Mums into Business provided an anchor and network of support to these women. Yvonne Bostock, a WHALE Arts coach and mentor, says: "The members of the group have been a great support for one another over lockdown – especially in terms of building self-confidence. As we come out of lockdown, we plan to extend that to include the children of our members."
Birds of Paradise
Birds of Paradise are another arts organisation whose priorities are structured around the people they work with. Founded in 1993, it is the only professional disability-led theatre company in Scotland, creating world-class touring productions as well as pioneering development programmes and strategic plans to work with young disabled artists and set a precedent of accessibility and structural representation for the wider industry. 
Callum Madge, the company's Engagement Manager, describes Birds of Paradise's ethos as developing "future generations of disabled artists", and one of the company's main development strands is BOP Young Artists initiative. The project, which began in 2019, brings together a selected cohort of young Scottish talent who identify as disabled, and supports them over an intensive period of mentorship and collaboration.
The programme was heavily impacted by the pandemic, with its pilot cohort of artists staying in place for a year longer than planned and a new group getting involved online, as Development Officer Morna McGeogh explains: "We had a funding report that said we would recruit a new cohort and there would be graduating artists and I was just like 'I can't do that right now', and the rest of the company was absolutely behind me.
"We now have a second cohort who are working with us digitally which is allowing us to be able to work with people from all across Scotland, which is really cool. So some of our young artists we're working with are based in Inverness, another is in Fife, so there's a good spread. It's been cool to [say] 'you know what, we're not going to let this pandemic hold back the work that we're doing because it is important'."
The 2019 group of young artists have been continuing to work together to devise a performance installation that relays their broad and nuanced responses to the concept of a 'Locked World'; a term that derived from one of the artists describing their experience of being autistic and evolved into a reflexive and exploratory project. 
The digital cohort of artists have been honing their writing skills, receiving workshops from industry professionals and exploring the various facets of writing for performance. This group is soon to receive mentoring and collaboration with poets, theatre-makers and film-makers. Karis Williamson, a poet, scriptwriter and creative based in the Highlands, says: "The Zoom platform has made it much more accessible to me, because the physical aspects of workshops, like travelling to Glasgow, all these challenges have been removed."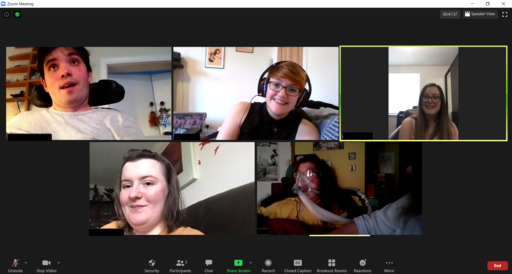 Rebecca Hogan, an aspiring playwright and screenwriter, found the workshops a vital tool for honing her craft. "They've been so interesting and insightful and I feel like it's given me such a good foundation to help me develop my own writing abilities," she says. "I am just so impressed with everything we've been able to do."
Emily Ingram, a writer, director and set maker who joined the pilot scheme of the Young Artists in 2019, also described the group as being a safe space. Emily says: "The term disabled was something I was only just coming to terms with using, so it felt like quite a scary thing almost to apply to be part of the Young Artists when it was still quite a new part of my identity in many ways, but it was such a secure space to begin to understand what disability means to me. 
"We all face different, but in some ways similar challenges. Having people to be able to go, 'oh, are you experiencing this?' or 'how do I navigate this?' is really wonderful. Having that shared sense of community, that shared language, that shared experience is so valuable." 
Emily is quick to point out, however, that the digital medium isn't accessible for everyone, as two of her fellow young artists left the cohort due to not being able to use online platforms. "There's so many people who are being left behind for digital access reasons or other access reasons," Emily says, "but Birds of Paradise are doing wonderful things to combat that. It's a tricky time to be disabled."
We asked each of the young artists, from their experience, for ways the arts could be made more accessible and inclusive for disabled people. Karis highlights the importance of embedding access to the arts for disabled creatives. Karis says: "It ensures the audiences are aware that disability is just another kind of difference, that all people in theatre can relate to in their own way, and that all people, in all performances, have a level of differences, and it's not just accepted but celebrated." 
Rebecca agrees: "I feel like when you just add access at the very last minute it's not that effective. But I feel like it's so much more interesting and creative when you think about it from the beginning and you realise that there are so many things that you can actually do, the way you can incorporate the sign language interpreter, for example, or the captions or the audio description."
On the other hand, Emily feels that venues and organisations' process of granting opportunities needs to be more transparent and democratic, starting with offering meaningful paid placements for early-career artists. "You apply to a large venue," Emily says, "and they go 'oh, you're great, but you don't have the experience', but they're not going to give you a way to get the experience. And the way to get the experience is to take on hours and hours and years of unpaid work, which only a very specific section of society are able to do. If you're disabled, if you're working class, if you've got childcare commitments, it's impossible to get the experience just to get on the ground floor.
"I think that could really change who is rising to the top in the industry. It could stop it from just being a very particular kind of person. I think the industry does need to change its idea of what success looks like. There are very narrow genres of theatre that large venues are programming, and I think we should explore why that is."
At the dawn of the pandemic, politicians and social commentators proclaimed that the COVID-19 crisis was a great equaliser, an omnipotent force that grouped everyone together under a homogenous, shared experience. It wasn't, and the prospect of losing everything the arts has to offer was a far more serious issue for those already marginalised in society.
Yet organisations like NEMO, WHALE and Birds of Paradise have shown that their work – connecting and empowering people in their communities through arts – can continue in even the most severe circumstances. Anyone in doubt over the future of the arts in a post-COVID landscape should look to what organisations like these have achieved, and realise the power, impact and necessity of grassroots community art.
---
This is the fourth of six extended features exploring the arts in 2021, produced with support from Edinburgh International Festival
Illustration by Rachael Hood; WHALE Arts photo by Alison Johnston; Birds of Paradise photo by BOP