State of the Art: Tramway and The Common Guild
As the pandemic continues, cultural organisations have been taking up the possibilities of the digital like never before – we take a deep dive into Tramway's Instagram video series and The Common Guild's audio project In The Open
The Common Guild's In the Open and Tramway's new Instagram-based Tramway TV represent a gentle artistic intervention by Glasgow arts spaces into the two most dominant channels of culture right now: online videos and podcasts.
"Tramway TV came through as a digital offering that wasn't trying to be a replacement for anything," says producer Claricia Parinussa, "but as a way to keep connected to artists and for artists to be able to stay connected to their practice and each other."
Tramway TV's intention to connect artists with each other comes to the fore in a new iteration of Ghost Dimensions, a work presented by Project X, a multi-disciplinary organisation based in Scotland platforming dance of the African and Caribbean Diaspora. For the Tramway TV project, they have brought Ghost Dimensions to the digital space, with a call and response process with four artists, responding to the first call. On the channel, there are replies to Project X's first video from practitioners who pick up and form complex movement responses from the text prompts on their video, including: "our bodies/ hold/ histories/ harbour/memory inherit/ trauma/ our surroundings/hold/histories/harbour/memory/inherit/trauma". 
The videos themselves also give insights into the private practices of performers, during a time when public spaces for dance and expressive movement are almost entirely closed. "With artists like Christian Noelle Charles, she made an intimate and active performance to the camera as radical self-love." Parinussa also fondly mentions the videos that Noelle Charles often shares through social media, offering glimpses into her dancing at home. "As a movement practitioner, you need to move…  That can happen in the smallest space and that becomes your new parameter. Of course, you miss the space, but there's been different ways that practitioners have gone about that."
Speaking more about limits and different approaches to them, Parinussa brings up dance artist Aya Kobayashi's Mother Tongue, "a beautiful new work she made with her daughter. She did some of her filming at home, then a space she was able to access." In this work, Kobayashi allows a tender insight into her movements around and interactions with her young baby daughter.
She picks up washing, breast-feeds, and at times she's on her own, moving in circular and revolving motions, juxtaposing her movements with the revolutions of the washing machine. It's a touching and sometimes mysterious (to some audiences, at least) vision of the routines and emotions of new motherhood.
While the artistic responses that have been brought together under Tramway TV vary in length from two to 40 minutes, and encompass movement practices along with artists' moving image, The Common Guild's format for In the Open concentrates on new sound works between 20 and 30 minutes in length. Nevertheless, within this format, they have invited artists to think expansively of the possibilities of sound, audio and music.
One of the artists, Duncan Marquiss, describes his response to this open invitation: "I thought it would be interesting to do something that was essentially music but driven by the way I think about making art, starting from a question or a topic that I'm interested in and want to learn about through the process of making the work." 
Bringing a sense of awareness to listeners is one of the intentions of Marquiss' work, Contact Call, which draws on his background as a musician in bands. In the work itself, Marquiss begins by listening to his immediate surroundings, especially the bird song that became more perceptible during the peak of lockdown.
"Listening to bird calls and trying to mimic the bird calls – the pitch, the texture or the timbre – forced me to play very differently and get sounds out of the guitar that were new to me." Through careful audio production, the track leaves sonic gaps and spaces for sound to come through at the same time as Marquiss' multi-tonal, variegated guitar track.
Another of the new suite of commissioned works is Méduse, by artist Lauren Gault. An encounter with Victoria Park's Fossil Grove during Gault's lockdown exercise sparked a curiosity in the process of petrification as a way of thinking about how to relate sound and the kinds of works she makes as a sculptor. "When I was reading a lot more about the process of petrification, there's a complete and explicit exchange that happens; it's this solid ghost, a new thing in place [of what was there before]. It really [spoke to] a lot of things I was trying to push in sculpture... [and] chimed with the very slow kind of time during this global moment that was happening and infiltrating all of us."
She continues: "I really liked the relationship that petrification as a process has with how I wanted to experience or how I wanted to make sound… I was thinking of that filling up of all your pores as the way that sound can relate to that."
What emerges in Méduse is an intimate experience of hearing Gault's voice nearby as she speaks a poetic and detailed text full of allusions and unpredictable association. At various points throughout, distinctive sonic layers and textures accumulate and dissipate, adding a material complexity to the listening experience.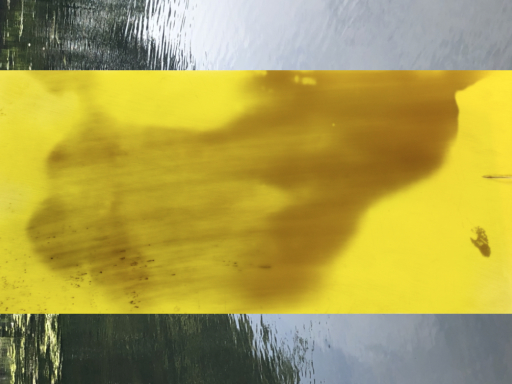 While Méduse comes to the listener as a flow of myth, recordings, scientific description and sound, the work of artist Ashanti Harris (part of Project X mentioned above) is structured around the histories of four Guyanese women and their children, who were part of Scottish society in the 18th and 19th centuries. These are combined with an introduction and intervals where Harris draws the listener's attention directly to their body and breathing.
This relationship between body practices and historical enquiry has been a consistent means of research for Harris, who visits the sites where the people she researches once lived – the field recordings from which feature in her new work. "The coast is the same, but the boats look different. There's the idea that some parts of my experience will mirror theirs…"
Where there were more details about parts of their lives, Harris used that detail as inspiration. "For example, Doll Thomas made a skirt of five pound notes. From this, I did a performance making a skirt out of five pound notes. [I'm] physically using reenactment and performance and movement to physically embody their existence in some way. A lot of my work is looking at historical archival documents… It's about the past, but it's created in the present."
Rather than "trying to create history as these facts that are looked at from this neutral position and with hindsight to look back," Harris works with the idea "that history is created in the present, it's physically coming through the body of writing it down, saying it out loud, and trying to make that the main point of the work. I'm completely acknowledging this is history I'm creating from things that I've found, from feelings that I have and these other works that I've done and that's where these stories are coming from." As listeners, between the biographies of the Guyanese women and their descendants, Harris draws the audience to attend to their physical sensations, breathing, tensions or discomforts in their bodies. 
All of the In the Open works are now available to listen to freely online, and Tramway TV will be releasing new content throughout this month and into the future. For Parinussa, "one thing that's really important is trying to keep our relationships with artists that we've worked with, and not have it as a one-off or short duration." She also mentions the importance of "giving time". 
She says: "Some people are able to reply straight away, or some people have a lot going on and will get back later. It's nice that there's not that limitation, and that it can keep going for at least until the end of the year and into next year. It's not about switching to [the digital way of working] then switching back, this is now a part of what we have to offer and what we can develop from." Finishing off, Parinussa makes the invitation to "come to [Tramway TV] whenever you have a moment, and not feel like you're rushing to something. It's a very different existence in time right now."
---
Watch Tramway TV on Instagram @glasgowtramway
Listen to In The Open at thecommonguild.bandcamp.com