New exhibition depicts lost Manchester and Salford
Photographs by Shirley Baker capture communities living in Manchester and Salford during the years of urban clearance
A new exhibition at Manchester Art Gallery, Women and Children; and Loitering Men brings together images by British photographer Shirley Baker, taken between 1961-1981, of the urban clearance programmes of inner city Manchester and Salford. 
Thought to be the only woman practicing street photography in Britain during the post-war era, Baker (1932-2014) took a humanist approach to her work, claiming never to pose her subjects, aiming to capture what she saw as the needless destruction of working class communities.
"Whole streets were disappearing and I hoped to capture some trace of the everyday life of people who lived there," Baker said. "I wanted to photograph the mundane, even trivial aspects of life not being recorded by anyone else, rather than the organised and official activities."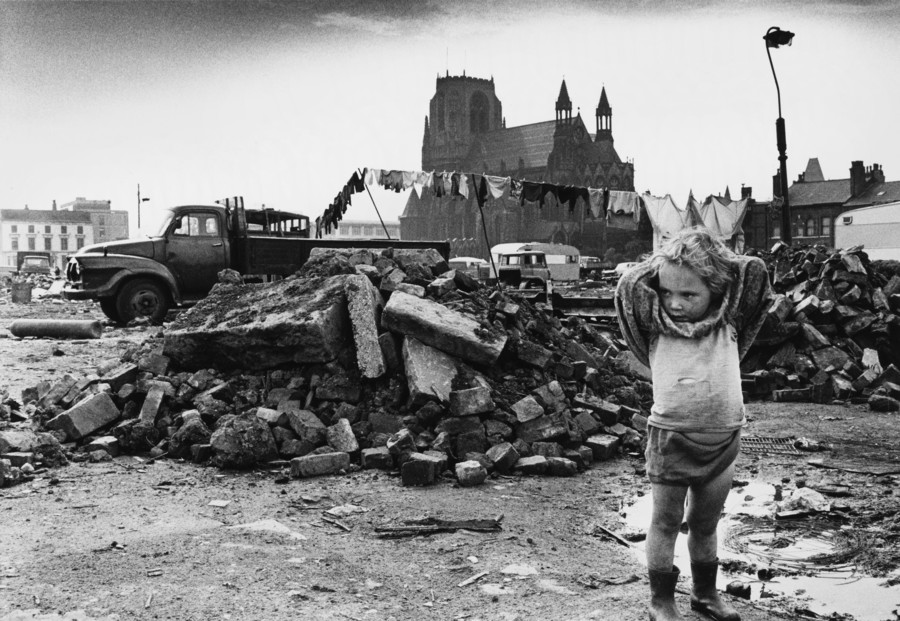 Inequality and urban decline
Curated by Anna Douglas and presented in collaboration with The Photographers' Gallery, the exhibition includes rare colour photographs, many of which have remained largely unprinted from Baker's archive since they were taken in 1965. But whether in colour or black-and-white, all of Baker's images testify to the poverty and resilience of communities under siege in a changing cityscape – and the exhibition arrives at a time when present-day inequality in Manchester and Salford is becoming more visible, and facing increasing scrutiny. 
It also arrives just as the hugely popular Martin Parr-curated exhibition, Strange and Familiar: Britain as Revealed by International Photographers, comes to a close – a show where some of the most resonant images were those of urban decline, as captured by Bruce Davidson in post-war South Wales and Raymond Depardon in 1980s Glasgow.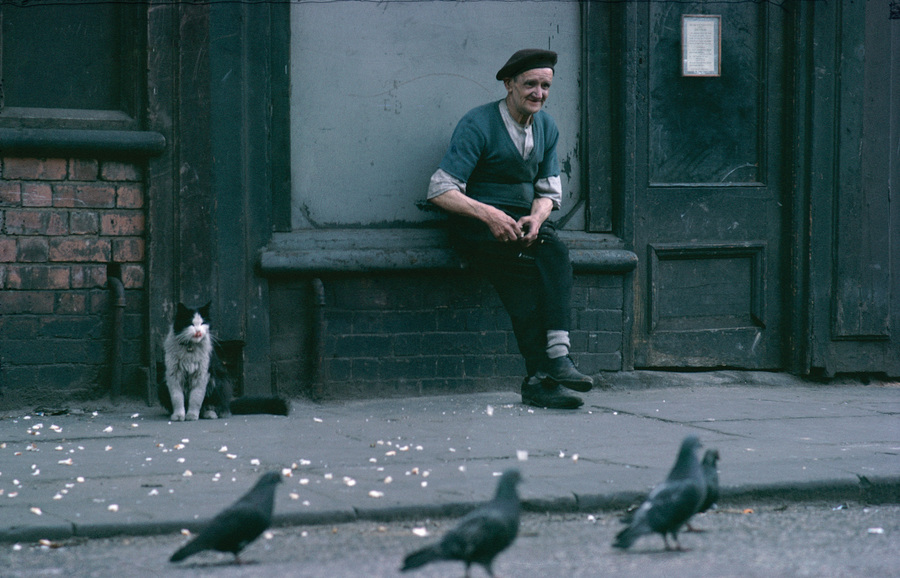 Women and Children; and Loitering Men aims to highlight Baker's appreciation of the community's alternate values and life experiences while conveying her compassionate affection, empathy and indignation for their plight. Not only should it bring her subjects' experiences to the attention of a wider audience, but the exhibition should also go some way towards recognising Baker herself, who received little acknowledgement throughout her 65-year career. 
Accompanying the exhibition is a specially commissioned soundscore by composer Derek Nisbet, which includes street noises of children playing and vehicles moving along with Baker's voice, taken from an interview she made in 1992.
Women and Children; and Loitering Men
Manchester Art Gallery, 19 May-28 Aug 2017
10am-5pm (Thursdays 10am-9pm), free