Local Heroes: More Scottish Craft and Design
In part two of our discussion about contemporary craft in Scotland, we asked designers about methods, creativity and their relationship with craft
Deborah Lobban has moved from a background in fine art to founding a design business called Dastardly Line, an illustrative quilting studio selling a range of luxury baby and adult quilts, cushions and prints. "I very purposefully call myself a quilter, even though quilting embodies the most unfashionable aspects of craft," Lobban says. "I have a problem with the stigma around craft. Who cares if it's not high art when it makes someone happy for a few hours?" She reflects that a former tutor once described a good day of work being signified by a cold cup of coffee – essentially, the achievement of a meditative state while working. "I think craft allows creatives and non-creatives alike a chance to switch off by doing something usually unrelated to what they do with the rest of their day. And to make something – which is therapeutic in itself."
The Glasgow-based designer founded her business in 2018 to help promote quilting technology among artists, illustrators and creatives. The machines work in a similar way to laser cutters – in this instance, a needle on an axis can be pre-programmed to 'draw'. "So," says Lobban, "my quilts are essentially the by-product of experimenting with the technology. I try to keep a simplistic view of my 'craft' – I love drawing, I love quilting, and I'm so excited by the possibilities of longarm quilting machines.
"Two years ago I was so caught up in every aspect of my work needing to have meaning that I had the fear of a blank page, so I decided to move to New Zealand to live in a van; to live without electricity and other people, to make drawing the focus of my every day, and to completely reset the basics of my practice. Now I'm back in Scotland, I always try to keep this simplicity. It never occurred to me to have anyone else make my work probably because I come from a fine art background. It's ultimately quite selfish: I hand-bind all of my quilts because it makes me a happier and calmer person."
Kate Colin works with paper to create bold and colourful folded lighting – installations and homewares using British-made paper and materials wherever possible. The Edinburgh-based designer is inspired by origami and geometric forms and is "obsessed with colour, its variations and how it transforms in the presence of light. I love to see how my shades radically change in appearance when illuminated as their folds, lines and angles become brilliantly emphasised."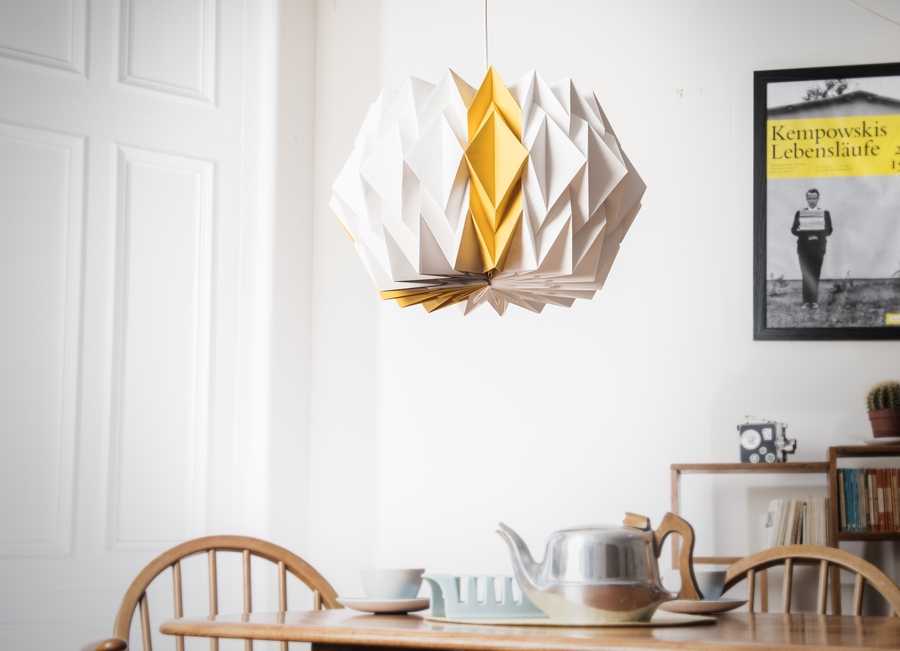 Colin likes to build personal relationships with her customers, discussing colour and style options before they buy a piece. Her work is scored, folded and assembled by hand using traditional craft techniques. "I'm quite old-school in my approach," she says. "I draw and experiment by making 3D models with no computer in sight. Making and designing by hand is an essential element of my practice as I want to try to encourage people to consider and learn about how the products we surround ourselves with are made – and to value and celebrate their longevity rather than replace them on a whim with something mass-produced."
Object Company is run by designer and maker Catherine Johnston from her Glasgow studio. Founded in 2014, the project is an expression of her desire to broaden the use of practical skills using materials from the immediate environment to produce unique objects. "The irregularities within the materials I have chosen lend themselves to uniqueness, and creating each piece by hand allows for these features to be given the appropriate space to be explored in a considered way. I may begin with an idea for a work, however it is through the act of making that the pieces are resolved. The satisfaction of knowing the limits and boundaries of a material allows for a greater understanding. The sensory, often meditative state that making objects by hand offers contributes hugely to my overall wellbeing."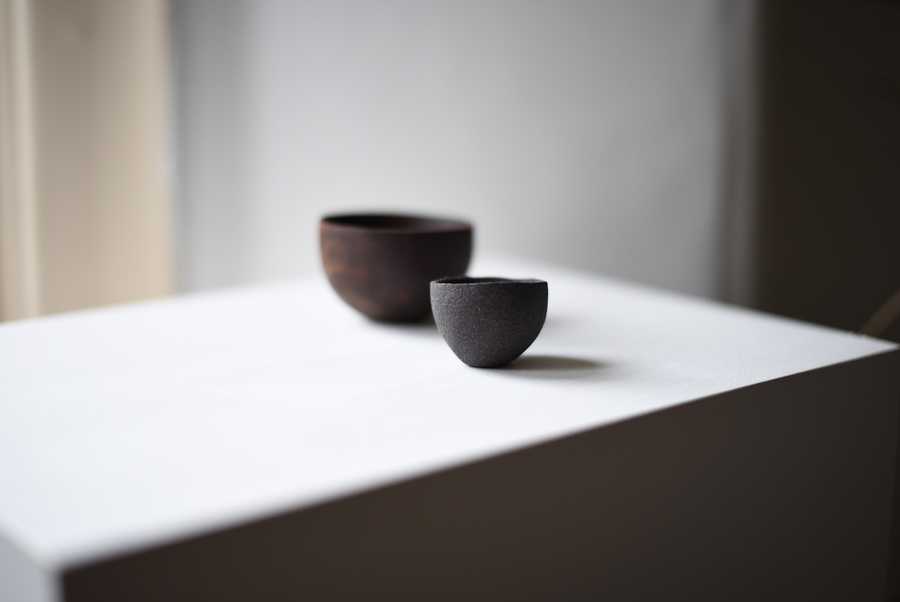 Experimentation through materials and techniques continues to inform the journey of Object Company, offering "space for growth and freedom in the future". Woodwork has been the primary medium, until the acquisition of a ceramic kiln and a selection of metal-working tools in 2018 catalysed the incorporation of ceramic and metal elements. Each Object Company piece is hand-formed from locally and responsibly-sourced wood, clay and metal to create functional items that highlight form, materiality and the makers' mark.
Colin says: "Coming from a fine art background, the term craft has conjured up conflicting feelings. The processes I use to create work are steeped in historical traditions, whether wood carving or digging local clay to make pots, and considered to be deeply set within the craft sector. The intersection between art, design and craft is where I currently feel that I sit; I plan to define my intentions, through making, over the next few years."
Mischke Lingerie is led by Edinburgh-born designer Hazel Lethaby. Building on an early interest in making things, which began with learning to knit with her mum and gran, Lethaby says it was "inevitable" that she went on to study fashion design at Gray's School of Art. While at university, she developed an interest in lingerie design and incorporated elements of this into her final collection, and Mischke Lingerie was launched in 2014 offering ready-to-wear and bespoke pieces. Lethaby's latest collection is made using chiffon with hand-marbled accent fabrics which are all printed and handmade in Edinburgh.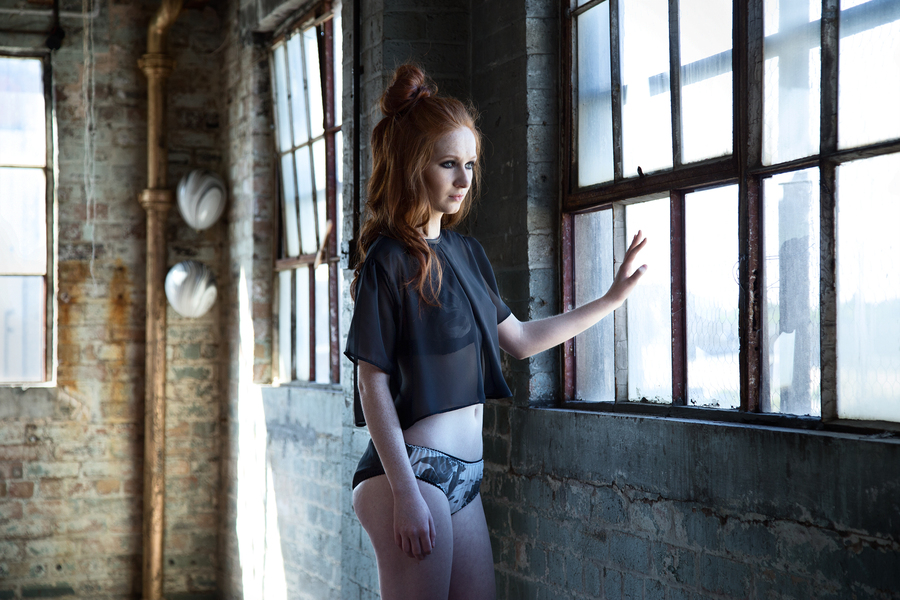 "I have always approached my work by making first," says Lethaby. "At art school, other designers would sketch for days, but personally, I can't transfer my ideas from head to paper very easily. I have to use my hands and my sewing machine. I don't want to make anything that doesn't have a purpose. The products I make have a practical use and fit into people's lives while still being luxury. I have used the word craft to describe my practice at times, but I sometimes feel excluded from the craft world as a fashion designer. I want to start using it more as I feel it sets me and my work apart from the negative connotations of 'fast fashion'."
Sally-Ann Provan is an award-winning milliner based in Edinburgh. She creates wearable contemporary millinery combining traditional hand-making techniques and modern technologies, taking inspiration from Japanese art and culture – particularly the principles of 'Ikebana' – and archive fashion from the 40s and 50s. Provan is featured in the National Museum of Scotland's new Fashion and Style gallery, and she is a newly appointed V&A Dundee Design Champion. "The skills I use have been honed and perfected and passed down through the centuries," she says. "I work in 3D from initial concept through to finished piece, I don't tend to draw very much. A lot of my development is practice-led – I work 'in the round' by sketching in 3D through prototyping and experimentation, so the hand-making process is a large part of my research, design and development process."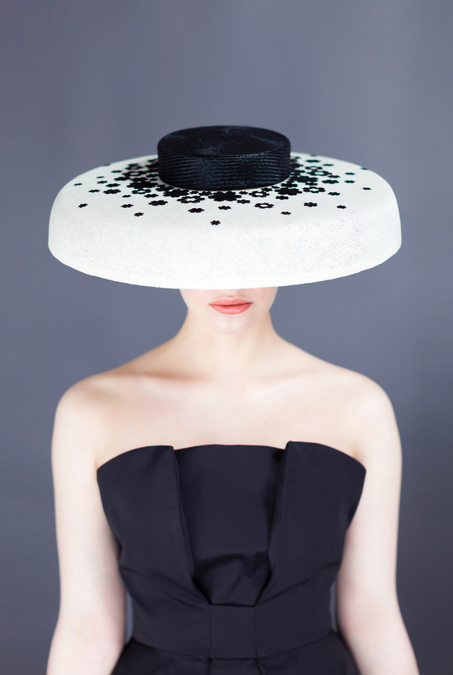 Provan creates two capsule collections per year, and designs headwear for her private clients for events, weddings, garden parties, investitures and racing, and also for opera, ballet, theatre and television. The designer works by appointment at her studio ensuring clients have her undivided attention, and the time and privacy to try different ideas in a relaxing atmosphere. Careful consideration is given to a client's personality, skin tone, outfit and overall personal style.
"My work incorporates many disciplines – craft, jewellery, fashion, and performance, so it wouldn't feel right to categorise it as one over the other," says Provan. "I'm a milliner and a designer, and I use the word 'craft' as a verb – I use my skills, experience and knowledge to craft my pieces by hand. To craft something, by using both physical skills and mental creativity, is such a rewarding way to work and to make a living."
---
The designers and makers we spoke to are keen for more people to engage with making and offer opportunities to learn through workshops and tutorials. Get in touch through their websites to find out more about quilting, paper folding, lingerie making and millinery:
dastardlyline.com
katecolindesign.com
object.company
mischkelingerie.com
sallyannprovan.co.uk