Check out Manchester's newest interactive digital art installation
Digital art installation Fermata turns our data into art...
Brendan Dawes is an artist and designer exploring the interaction of objects, people, technology and art, who has unveiled new digital art installation Fermata in Manchester.
The installation consumes real-time digital inputs of data from Manchester's city centre – including social media feeds, weather reports and feeds from sensors placed nearby – and translates them into striking digital artwork.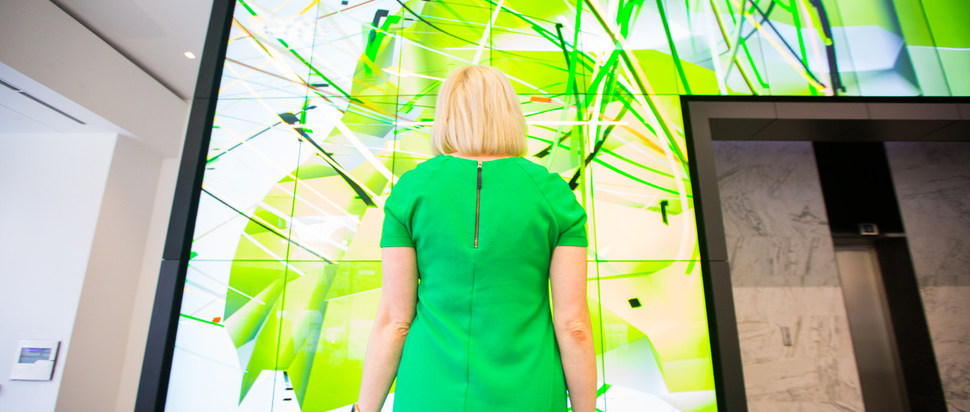 [Photo: Jody Hartley]
Displayed on a new large-scale media wall in Neo, a collaborative workspace from property company Bruntwood near Piccadilly Gardens, the installation takes inspiration from the musical symbol for holding notes (a fermata) to channel the holding moments that happen in and around the building. The resulting art replicates the diversity and vibrancy of creativity in the space.
Dawes said: "I was excited by the challenge of designing a system to visualise the creativity of such a forward-thinking and evolved workspace. As the building's community grows and creates its social commentary, so will the art, creating a beautiful cycle of creativity."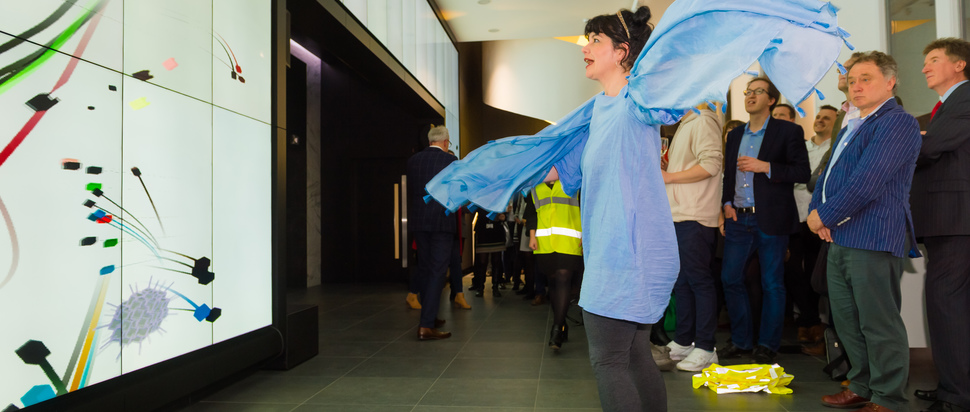 [Photo: Ben Blackall]
The media wall at Neo will function as a permanent digital art space, but will also showcase Bruntwood-supported projects including The Bruntwood Prize for Playwriting, a theatre prize in partnership with the Royal Exchange Theatre and Manchester International Festival, as well as work from the Manchester School of Art and independent artists from Manchester and beyond.
Fermata, and Neo's digital art space, are free to view and open to the public Monday – Friday between 8am and 6pm.
Ground floor 
Neo building 
Charlotte Street
Manchester 
M1 4ET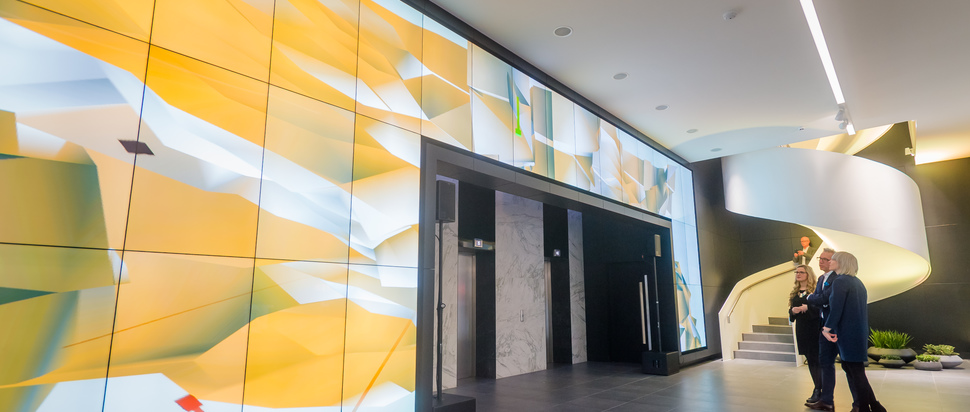 [Photo: Ben Blackall]