GSA Degree Show 2016: Master of Fine Art
For the seventh year running the Glue Factory in Glasgow sets the scene for Glasgow School of Art's (GSA) MFA degree show.
A cohort of 25 UK, European, and international artists will provide what the city's visual art audience has grown to expect – exciting, challenging and experimental work that wields the long-established GSA, MFA name.
The Glue Factory, used until 1998 by the Scottish Adhesives Company, is a patchwork of bricks and mortar with vast ex-industrial halls, rooms with unused glue vats, and dark stairwells with ill-fitted lighting. In parts of the building history still speaks and some students are using its setting to their advantage, installing work dealing with histories of labour, manufacturing and politics.
Canadian artist Alex Stursberg's multi-layered six-screen video installation Behind Every Great Fortune… features a topical narrative, psychedelic rock music score and imagery appropriated from YouTube. Along with sculptural, assemblage and textile-based reflections, the work focuses on the complex social history of copper and families such as the Guggenheims, who used their fortune to fund the modern Western art world. "The work specifically looks at economic and political events surrounding Chile's 1973 coup d'état," he explains, "and examines how the funding of art in one place can ironically be related to its death in another."
Interactions with space
Also using video is Olgo Kaliszer, who will show two films exploring our ambivalent relationship with the everyday. Her work uses montage, aesthetic strategies of duration, formalism and abstraction to create imagery. She also introduces sound to disturb the viewer's spatial and temporal sense of the commonplace. Marija Nemcenko's mosaic-like digital compositions also look to distort the viewer. Visually complex, they are part of an ongoing series entitled I wish I(t) was more exotic, and comically reference Turkish concubines and a Westerner's diet of vodka and kebabs.
For Mexican artist Rodrigo Sandoval, making is about what is humanly possible, on a dextrous level, by the person and his or her physical interaction with space. His work uses imagery printed onto Play-Doh, rendered more workable using a pasta maker in the studio. Sandoval will create an installation to embellish the surfaces of the gallery, making a "new space" that is playful yet contemplative. Jennifer Yu is also exploring site-specificity. She uses Japanese printing paper pasted into chosen locations using wheat paste and traces the surface with graphite, charcoal and ink. A set of work, which began its life as rubbings taken from underpasses in the surrounding area, will be scattered around undesirable parts of the building. "It is about temporality," she explains. "The more a work moves location the more it becomes a palimpsest. The Glue Factory is perfect, the paper is meant to become degraded, and the works are meant to get lost.
(Continues below)
---
---
Finas Townsend's minimalist paintings consider logic and aestheticism, working with colour onto black gesso grounds on square canvases. He will make an edited selection from his studio to reach a point, as he explains, "exactly ten years on" from Bauhaus colour theory studies, undertaken in his first year as an architecture student at Mississippi State University in 2006. Townsend is most excited about the conversations that will happen between his work and that of other painters and draftsmen in the show, from academicised considerations about representation and figuration to experiments in layering and reflexivity – such as in the work of Josedgardo Grandados, whose drawings push back in to the fluidity of painting. The work of Callum Monteith will add to this important dialogue. His large-scale canvases and screen prints on coloured Perspex are abstract explorations of the former Springburn Winter Gardens, in the North East of Glasgow. Monteith is also working with metal to fashion replicas of broken flowerbeds found at his research site.
Scrap metal is the medium of choice for Sofia Sefraoui. Made from Moroccan fabrics bounded to offcuts of found metal, her sculptures explore notions of power and dominance, the feminine and masculine, and aspects of confrontation or harmony. Most importantly, her work looks at sustainability in its choice of re-used materials. Also looking at notions of sustainability is Jamie Green. He will show a series of sculptures compiled from altered boxes delivered from the mail-order fashion company ASOS. The forms will be dismantled afterwards and mailed back using ASOS's free returns service.
Green organised two MFA exhibitions during two years of study, one in the group's first year, and the second at Stirling Castle in October 2015. He now describes his practice as "semi-administrative", organising people as well as materials. He will also show The empire on which the sun never sets, a complex work using the vast amount of digital images uploaded to Wikipedia, under creative commons licencing, by photographer David Shankbone. Including his MFA presentation, Green has organised 11 exhibitions with organisations around the globe. All will show the same Shakbone images selected by an algorithm. He will then re-hang his version at the Glue Factory each day of the degree show, in correspondence to how the other ten have been curated.
First year protests
It would be negligent to ignore the students' first year protests, as GSA cut the MFA's 24-hour studio access in 2014. Organising as protesters created a rush of activity, bringing them together as a close-knit group early on. Relationships were formulated quickly, not necessarily through ideologies but, as Green describes, "through gestures and actions". It is these relationships that will see them continue actively within Glasgow after the degree show. Townsend has strong opinions about this too, believing there is "unfinished business" if graduates move away.
First year MFA students are now gearing up for the challenges of second year in different ways. Momentum will build, as it has done for the artists graduating this year. Some of them will leave, but this is met with joy in the fact that others will stick around. It makes all the momentum worth it, and means the degree show is only the start of their important contribution to Glasgow's visual art ecology.
Other artists exhibiting in the degree show are: Dorine Aguerre, Celine Amendola, Catalina Barroso-Luque, Alice Brooke, Sian Collins, Samuel Cook, Soojung Jung, Jung Mo Kim, Hyeonju Lee, Uesung Lee, Yeonkyoung Lee, Judith Leupi, Isobel Lutz-Smith, Samuel Robinson and Jamie Russom.
---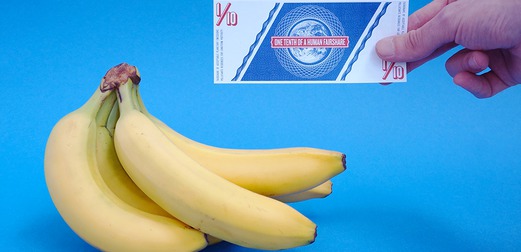 Product Design – Will Brown
Want to know more about this year's GSA degree shows? Read our guide:
---