Liverpool Small Cinema tackles gender inequality in film
Liverpool Small Cinema brings gender equality to its programme with 58%, a forward-thinking initiative to get more films by female filmmakers on their screens
Liverpool Small Cinema has announced that they will be trialling 58%, a programme initiative geared towards tackling gender equality in the film industry. During the two month trial period, the cinema will look to celebrate films made by women, trans and non-binary filmmakers by increasing screenings of these films to 58% of their cinema's programming.
The trial, a collaborative effort between six different programmers, will start next Thursday 2 June with The Watermelon Woman, a film directed by and starring the American black lesbian director Cheryl Dunye, and will end on Sunday 31 July with a film to be selected by Merseyside Polonia, a charitable organisation representing the local Polish community.
The cinema hopes that the trial of the 58% initiative will increase awareness of marginalised filmmakers and help to close the gender gap in their programming, with the eventual aim of such initiatives becoming a permanent fixture of all cinemas.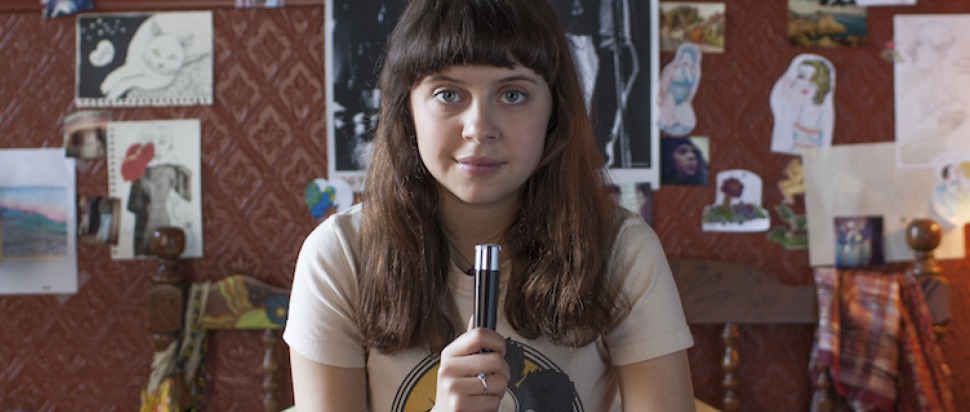 Marielle Heller's Diary of a Teenage Girl screens 12 Jun
"There were several stages of us realising the fact that women were underrepresented", says Michael Pierce of Cinema Nation, one of the six programming organisations collaborating on the initiative. "We showed more films by women last September [as part of their Directed by Women initiative] then realised that it didn't lead to any lasting change."
When International Women's Day came around this March, Liverpool Small Cinema found that in its first year only 18% of the films it had shown were by women despite 58% of the cinema's Facebook followers identifying as female. The realisation was shocking to the cinema, a volunteer-led organisation started by a group of independent programmers coming together and choosing their own films.  
---
---
"Because of that we had fallen into the trap of choosing famous films, as you can sometimes forget that you need a more collaborative initiative to have a focus to the programming," Pierce says. "It's about six different programmers coming together to highlight this issue now. [The 58% initiative] is very much a celebration that all of these films are really great and of who these filmmakers are."
Throughout the initiative the cinema hopes to link with feminist activists and local filmmakers whose work hasn't been widely distributed, including a collaboration with Liverpool's Women's Independent Cinema House. There are some even more ambitious projects in the pipeline as the cinema aims to be more representative, not just in terms of the films it shows.
"We're trying to get Skype Q&As and a Prince night, as he's someone who really represents that non-binary iconography," Pierce says. "2% of [the cinema's followers] hadn't specified their gender on Facebook. Especially to younger people, the gender distinctions aren't as clear-cut as they are for older people so we definitely want to bring that into conversation. It's a way of bringing things not just into our programming but into our operations and being more open and understanding of our place."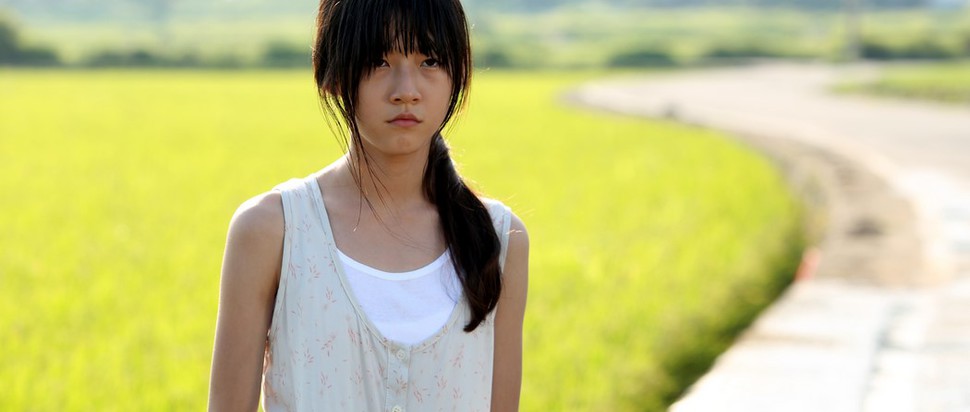 July Jung's A Girl by My Door screens 6 Jul
Due to Liverpool Small Cinema's co-operative approach, the films have to be something that all programmers have to agree with. 58% is quite a dramatic change to the way they programme, hence it being subject to a two month trial. However, Pierce believes that 58% has to be a long-running initiative to truly be a success and hopes that the scheme will encourage cinemas to be more bold and ambitious in their targets of equality.
"Generally, quotas can be seen as being restrictive but we've actually found it really exciting engaging with a wider issue as well," he concluded. "A film is not just something you show in a dark room; it's actually reflecting the wider world."
58% PROGRAMME
JUNE 2016
Thu 2 Jun – THE WATERMELON WOMAN Dir. Cheryl Dunye, 1996
Tue 7 Jun – PRINCE NIGHT! Prince Films & Videos
Wed 8 Jun – MARIA LASSNIG FILMS Collaboration with Tate Liverpool
Sun 12 Jun – DIARY OF A TEENAGE GIRL Dir. Marielle Heller, US, 2015
Tue 14 Jun – 52 TUESDAYS Dir. Sophie Hyde, Australia, 2013
Thu 16 Jun SOMETHING MUST BREAK Dir. Ester Martin Bergsmark, Sweden, 2014
Thur 23 Jun – ONE SINGS, THE OTHER DOESN'T, Dir. Agnes Varda, France, 1977
JULY 2016
Wed 6 Jul – A GIRL AT MY DOOR Dir. July Jung, South Korea, 2014
Thur 7 Jul – PET SEMATARY. Dir. Mary Lambert, US, 1989
Thur 14 Jul – THE HOLY GIRL Dir. Lucrecia Martel, Argentina 2005
Sun 17 Jul – WADJDA Dir. Haifaa al-Mansour, Saudi Arabia, 2014
Sun 17 Jul – WILDWOOD NJ Dir. Ruth Leitman & Carol Cassidy, US,
Thur 28 Jul – DAISIES & Shorts. Dir. Vera Chytilova, Czech Republic, 1966
Sun 31 Jul – Merseyside Polonia TBC