Katell Quillévéré on Heal the Living
The French director's third feature is her most ambitious yet: an emotion-filled melodrama concerned with the physical, emotional and the metaphysical side side of love
While watching Katell Quillévéré's Heal the Living, it's so easy to imagine the many ways it could have gone wrong. In the hands of another director this remarkable film – which unfolds in the 24 hours between the untimely death of young surfer Simon (Gabin Verdet), and his heart being transplanted into Claire (Anne Dorval), a middle-aged woman – could easily have lapsed into soapy sentimentality. Many more experienced filmmakers than Quillévéré might have struggled to balance the narrative's two halves, or incorporate its large cast of characters. In fact, one of the most striking things about Heal the Living is how fluid and efficient it is, clocking in at just 103 minutes, when the subject matter could surely have filled a two-hour-plus running time or even a TV miniseries.
"I thought it would be interesting to tell the story in a duration that I call 'classical', but at the same time without watching the clock and being in a state of emergency," the French filmmaker explains when we meet in London. "As a result, I knew I had very little time to make the characters come to life, so every scene and every detail was crucial to make that come across." We shouldn't be surprised Quillévéré pulled off this task so adroitly, as these gifts were evident in her two previous films. Her debut, Love Like Poison, was perceptive and nuanced in its portrait of a teenage girl's coming of age, while her exceptional follow-up, Suzanne, covered one family's two-decade story in 90 minutes without short-changing the tragedies that befell them or their complicated emotional journey.
Quillévéré was working on the screenplay for her planned third feature when she read Maylis de Kerangal's Réparer les vivants (later published in the UK as Mend the Living and in the US as, rather bluntly, The Heart), and she instantly knew that she had to make it her first screen adaptation, even if the project posed some new challenges for her. "I started off with this reticence because I really don't go for ensemble films," she says.
"The trap you can fall in with an ensemble film is that you sense what really interests the filmmaker is the artistic direction of the film, the mise-en-scène itself, more than the story or the characters existing in their own flesh. I worked against that quite consciously to not fall into that trap. I like characters and story, and the directing or the mise-en-scène must always serve the characters and the story as opposed to the other way around."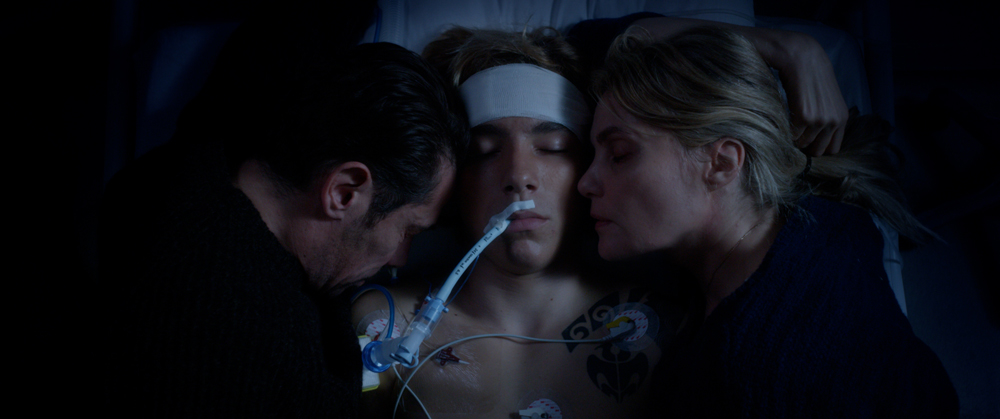 In fact, while Love Like Poison and Suzanne were both built around a strong protagonist, the central character in Heal the Living is, essentially, a heart. In one of the film's many memorable moments, a flashback shows Simon cycling furiously to catch up with the girl he has a crush on, showing the strength of his heart in both a physical and romantic sense. It is this metaphysical association with the heart that gives the film an added dimension; as Quillévéré admits, the film wouldn't have worked if it was the story of another organ.
"Yes, the liver is not quite the same thing," she says. "Definitely for me I treated it as a love story, as a melodramatic love story. I tried to keep these three elements on the go: the physical side, the emotional side and the metaphysical side. The challenge was how to go from one dimension to another and do it in an organic way, and the answer to those questions is in the aesthetics. I had to find a coherent form and shape that complemented the film."
She also had to find her cast. Heal the Living boasts a hugely impressive and eclectic ensemble, from younger actors like Alice de Lencquesaing and Finnegan Oldfield to established French stars such as Tahar Rahim and Emmanuelle Seigner, and some – like Verdet – who have never acted before. Quillévéré already displayed an uncanny knack with actors in her previous work, with all four of the main actors in Suzanne being nominated for a César Award.
"I never read any book or anything on how to give actors direction," she says. "I only trust myself and the relationship I can develop with someone. For me, it doesn't matter if it's a child or a famous actor or a non-professional teenager, it's just a one-to-one relationship. I'm trying to let myself go and feel the person inside of me and understand the way she works. What is important for me is the discussion I can have with the person before, to observe her, the way she moves and everything, and to give people love and trust. I really believe you can make magical things when someone is looking at you with love."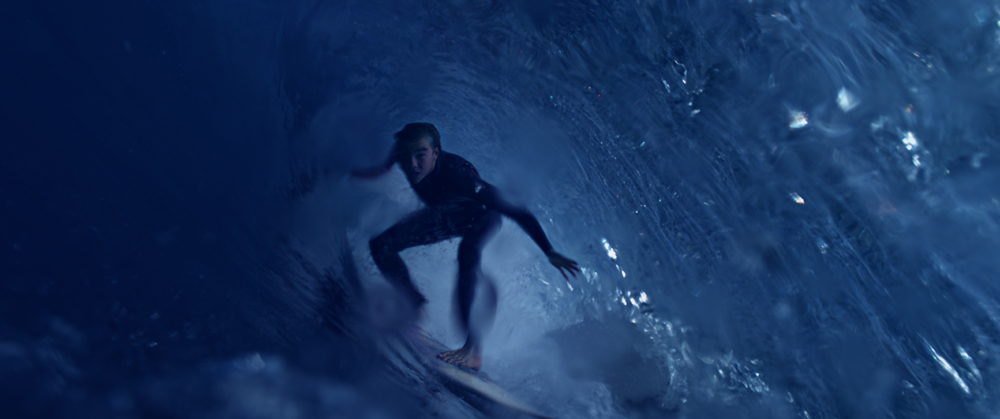 The book's status as a bestseller would have surely given her the freedom to approach any number of great French actresses for the role of Claire, but she made the bold, and ultimately inspired, decision to opt for the Canadian actress Anne Dorval. "It's just that she's the actress in that age, in her 50s, who moved me the most in recent years when she was in Mommy, from Xavier Dolan," Quillévéré explains.
"She is so amazing I just wanted to meet her and work with her, and I wanted to propose this part because it's a mother but it is the opposite to the performance she is making in Mommy. That was interesting for her and for me." It was a particularly adventurous choice as Dorval had never acted in France before: "This was her first French movie and that was really important for her. She was obsessed by the idea of having a good French accent in the movie, and she was scared that all the French actresses would be jealous of the fact that I chose a Canadian actress to play this part."
One senses that the Heal the Living experience already peaked for Quillévéré when she received the unexpected approval of Roman Polanski: "He really loved the movie – but he really loved the movie," she tells me with an awestruck smile, "and he doesn't like anything so I was really surprised."
She is working on her next project and it will be interesting to see if she continues to grow more ambitious and expand the scope of her filmmaking as she has done through her three features to date. "What I'm conscious about is trying to be aware of my strengths and my weaknesses in each film that I make, and in the next film I always try to push the boundaries of where there was a fragility in the previous film. I want to keep a very personal vision so you can find a thread in the films, but at the same time to put myself in danger – to go beyond."
Heal the Living is released 28 Apr by Curzon/Artificial Eye