EIFF 2014: A Year of Transformation
From classic Iranian cinema and teen turmoil to Don Johnson and loved-up zombies, this year's Edinburgh Film Festival has all bases covered. We take a closer look at its "transformative" programme
A theme of transformation runs through the films at this year's Edinburgh International Film Festival according to artistic director Chris Fujiwara: "This year, somehow, [the festival is] particularly strong in films that deal with life crises, or stages in life that involve major change," he said at the launch of this year's programme.
It's keenly felt in new strand Teen Spirit, which has been curated by EIFF's young programmers team, all aged between 15 and 19. Given they're still in their formative years, it's no surprise that the films they have chosen are concerned with young people coming of age and finding their way in the world.
Take, for example, Palo Alto, the debut film from Gia Coppola, the latest of the Coppola clan to enter the world of filmmaking. Based on a collection of short stories by James Franco, it's an authentic and acutely observed tale of dazed and confused teens, shot in that slightly stoned, melancholic style of her auntie Sofia. Other highlights of Teen Spirit look to be Kenneth Elvebakk's doc Ballet Boys, which follows three teenage lads from Oslo as they try to forge a career in dance, and Flemish film Violet, reported to call to mind the dreamy atmosphere of Gus Van Sant's bracing teen dramas.
Teen turmoil echos throughout the festival. It's at the heart of Hellion, which centres on an electric performance from newcomer Josh Wiggins as a 13-year-old delinquent railing against his widowed father (Aaron Paul). In comparison to Wiggins, 17-year-old actor Tye Sheridan is a veteran. He follows his fine performances in The Tree of Life and Mud with Joe, in which he plays a troubled young man who forms a friendship with Nicolas Cage's eponymous ex-con. It's directed by David Gordon Green, who seems to be going through a transformation of his own, swapping his stoner comedies (Pineapple Express, Your Highness) for the more poetic style of his earlier films (George Washington, All the Real Girls). Jack, a social realist drama from Germany that recalls the work of Ken Loach and the Dardenne brothers, meanwhile, tells the story of a ten-year-old boy who's been left by his selfish mother to run his household and take care of his little brother.
"It happens that many of the films in [the Focus on Germany] strand deal, in one way or another, with crisis of family, with changes in family, families that get separated, or come back together, or that undergo some kind of change in their selves and their relationships to members of the family," said Fujiwara at the launch. "For one reason or another this seems to be one major preoccupation of filmmakers, not just in Germany, but elsewhere in the world."
For example, Romania, in Tudor Cristian's The Japanese Dog, where an 80-year-old widower's life is upended when his son and his young family come to visit – the programme says it evokes the spirit of Ozu. The familial bond is the concern, too, of Fernando Eimbcke's deadpan comedy Club Sandwich, where a clingy mother struggles to cut the apron strings as her son reaches puberty. Fractured families are also at the heart of Koji Fukada's Rohmer-esque Au Revoit L'ete, a rite-of-passage tale focusing on an 18-year-old girl's seaside adventures with her aunt.
During last week's launch, Fujiwara was also keen to highlight the retrospectives. Interrupted Revolution: Iranian Cinema, 1962 to 1978, gives an overview of the fantastic films made in Iran prior to the 1979 revolution. "[It] happened to be an extremely rich and fertile period of artistic innovation, of a new breadth and intensity of forms and styles of expression," says Fujiwara. "I think when you look at the films from that period that we're showing, I think you see in each one, including the short films, some idea of transformation as being effected through art. A transformation in the way filmmakers saw their society. I think there's still a chance for us today to look at this interrupted revolution and imagine how it might be carried forward if we ourself make art, or if we look at art and respond to it and make it part of our lives."
The other two retrospectives look at filmmakers who work across media: John McGrath, who was prolific in theatre, film and television, and German director Dominik Graf, who worked, and continues to work, in both television and film."This is a major chance for us to look at a truly great and remarkable figure," said Fujiwara of the McGrath retrospective, "somebody who brought the audience into the work in a way that very few directors or writers have thought to do, and someone who deals, in a very direct way, with the themes of national, international and cultural transformation throughout his work." While on Graf, Fujiwara commented: "we'll be looking at his transformations of genre, in particular the crime-thriller."
Genre filmmaking, as it has traditionally been at EIFF, is strongly represented in this year's festival. It's present in opening film Hyena, a London-set crime drama directed by Gerard Johnson, which Fujiwara describes as "an amazing example of a personal, artistic consciousness, that of a director transforming a very well known genre, in this case that of the London cop/drug film, by making it into a truly visionary statement." Genre is also represented in some of the festival's hottest tickets, including Bong Joon-ho's dystopian sci-fi Snowpiercer, Jeff Baena's Zombie rom-com Life After Beth, Anton Corbijn's espionage thriller A Most Wanted Man (starring the late Philip Seymour Hoffman) and Jim Mickle's noirish revenge flick Cold in July.
Don Johnson stars in the latter, and he's one of several famous faces, including Elijah Wood and Simon Helberg (whose romantic comedy, We'll Never Have Paris, closes the festival), who will be taking part in a series of onstage interviews called Hero Hangouts. While these in-persons are sure to pull in crowds, a more exciting onstage event is likely to be the annual Forsyth Hardy Lecture, in which film lecturer David Archibald considers the transformative effect Scottish Independence might have on filmmaking in this country.
The biggest transformation, however, is with EIFF itself. After one of the roughest periods in the festival's history, Fujiwara has helped restore its reputation and has made it relevant again. With a lively, varied programme and a more sensible pricing policy (tickets for the retrospectives and titles from lesser-known filmmakers are only £5), this rehabilitation looks set to continue.
See also: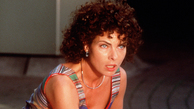 Secret Master: Chris Fujiwara on the Cinema of Dominik Graf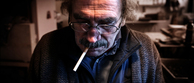 Buried Treasure: Ed Perkins on Garnet's Gold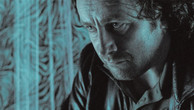 Michael Powell Award Nominees Announced