Edinburgh Film Festival 2017: 10 films to see
Our film editor picks ten of the most interesting films to seek out at this year's Edinburgh International Film Festival (21 Jun-2 Jul)
Edinburgh International Film Festival kicks off this week, and it's doing so in fine style with Francis Lee's deeply affecting love story God's Own Country. There are a few high-profile titles scattered across the programme, including Terrence Malick's new film Song to Song, starring Ryan Gosling and Rooney Mara, and there's also Okja, Bong Joon-ho's satire that's fresh from its Cannes premiere which should still be a hot ticket despite its imminent release on Netflix. There are also a few less prestigious titles in the lineup that we're keen to see out of a gruesome curiosity – Guardians, a bargain-basement Avengers knockoff from Russia, for example, looks like it might have the potential to be so terrible it's fantastic.
This year's large retrospective, The Future is History, is supposedly a response to Brexit, although it's not entirely clear how the dots have been joined between the UK's decision to leave the EU and George Harrison's HandMade Films and some sci-fi movies from the early 80s. Despite the less than seamless curation, there are some pleasures to be mined from its retro lineup, including Withnail and I, The Long Good Friday, Mona Lisa and Repo Man to name a handful of films that will be fun to revisit on the big screen.
If you're still struggling to choose what to spend your hard-earned cash on, we've some suggestions below, ranging from a foul-mouthed comedy about miss-behaving nuns (The Little Hours) to a trippy animation that's part teen movie, part disaster flick (My Entire High School Sinking into the Sea).
Sweet Virginia
Dir. Jamie M Dagg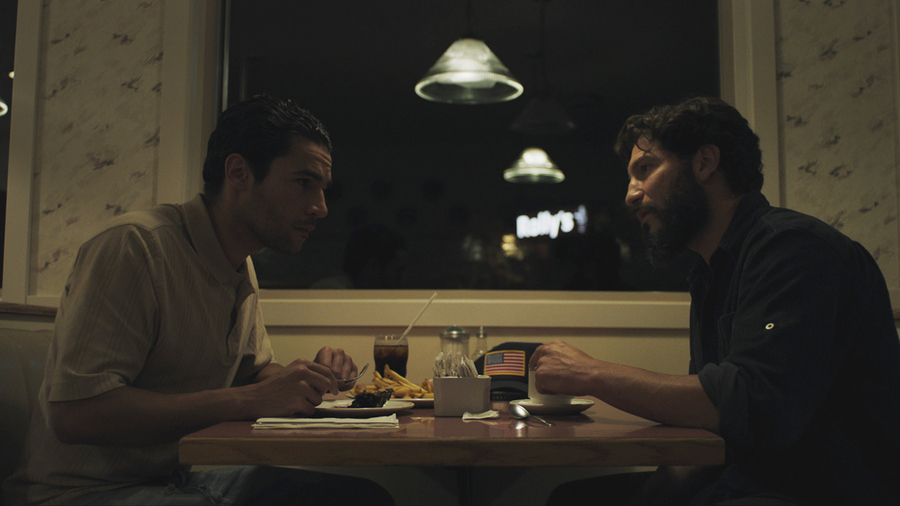 This Appalachian neo-noir is reportedly a knockout. If its star Christopher Abbott hasn't already excised the memory of Charlie, his lightly likable character from Lena Dunham's Girls, with intense roles in films like James White and Katie Says Goodbye, then he surely will with his performance here as a vicious hitman, whom IndieWire have dubbed a millennial Anton Chigurh. 23 & 25 Jun
Freak Show
Dir. Trudie Styler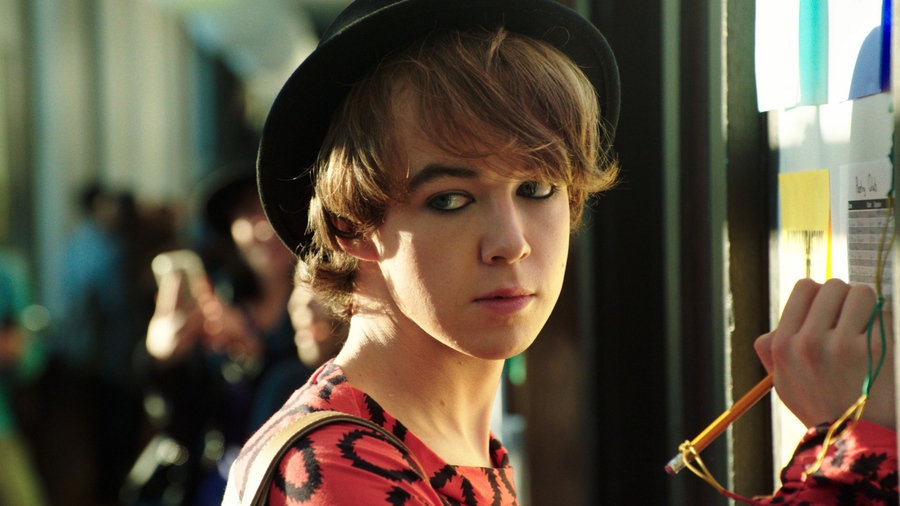 A good rule of thumb at EIFF is avoid first films by famous people who've come to directing late in life, as they tend to have made it into the programme for their star quality rather than their talent (see Meg Ryan's Ithaca last year). Trudie Styler's Freak Show may be an exception to this rule, however. Word of mouth suggests this highschool drama is a riot. It follows a gay teen with a flamboyant sense of style who is moved from his liberal school on the East Coast to one in fly-over country where his peers are less enlightened – which just encourages him to dress more outrageously. 26 & 27 Jun
The Little Hours
Dir. Jeff Baena
Alison Brie, Aubrey Plaza and Kate Micucci are very badly behaved nuns with the horn for Dave Franco (who can blame them?) in this wild comedy that's rumoured to be a big step up in quality for Life After Beth writer-director Jeff Baena. 29 Jun & 1 Jul
My Entire High School Sinking into the Sea
Dir. Dash Shaw
Writer-director-artist Dash Shaw crosses the teen movie with the disaster flick in this fun looking animation, which marries a crude, hand-drawn style with psychedelic colour. The voice cast – which includes Jason Schwartzman, Lena Dunham, Reggie Watts and Maya Rudolph – is to die for. 28 & 29 Jun
Where Is Kyra?
Dir. Andrew Dosunmu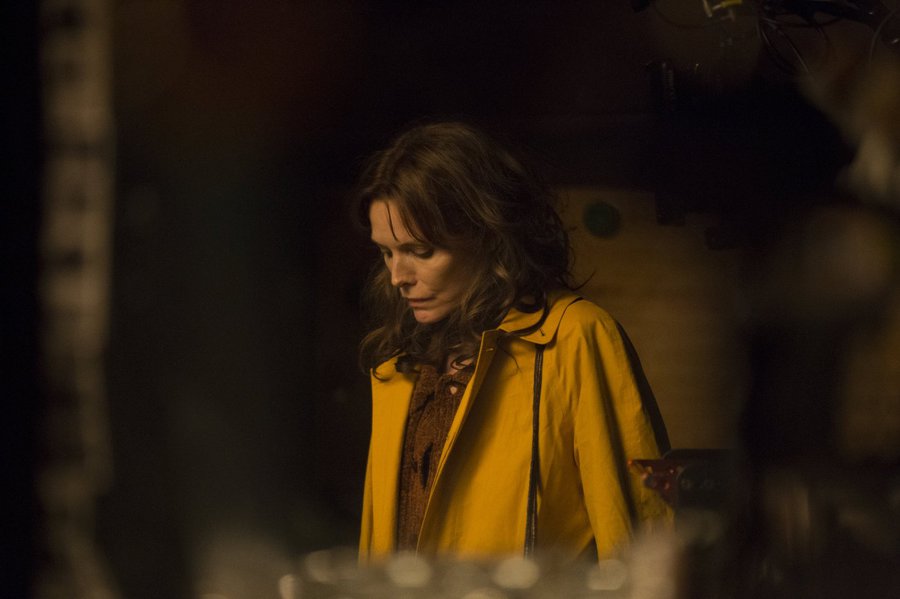 Where has Michelle Pfeiffer been, more to the point? The last time we saw her was in Luc Besson's truly awful The Family, but she's said to have found a role more fit for her talents in Where Is Kyra? The Batman Returns star plays a destitute New York woman in this poetic look at inner city poverty from talented Nigeria-born filmmaker Andrew Dosunmu, whose aesthetic here reportedly calls to mind the striking urban loneliness of Edward Hopper paintings. 22 & 24 Jun
Operation Mekong
Dir. Dante Lam
Beast Cops' director Dante Lam can always be relied upon to deliver drum-tight thrills, and his latest Hong Kong action-thriller – which tells a real-life story about the hunt for a murderous kingpin in the Golden Triangle – sounds pretty potent. 29 Jun & 2 Jul
Scrubbers
Dir. Mai Zetterling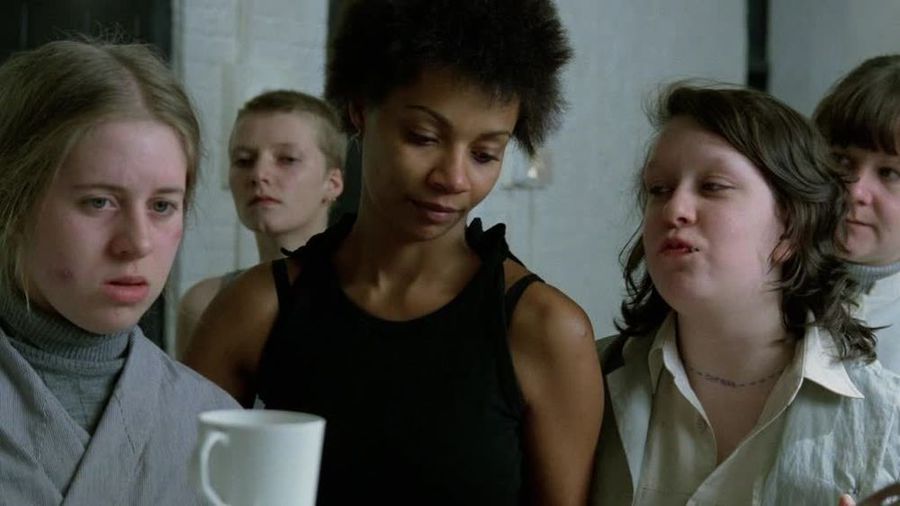 While much of this year's HandMade Films retrospective seems like an exercise in nostalgia, there are a few titles that are unmissable due to their rarity. None more so than Scrubbers. Conceived as a female answer to Alan Clarke's Scum, the 1983 film, directed by the great actor-director Mai Zetterling, seems to have fallen through the cracks of film history. We're fascinated to see it, not least for the young jailbirds, who include future stars Kathy Burke, Miriam Margolyes and Pam St Clement. 28 Jun
Born in Flames
Dir. Lizzie Borden
A wide variety of early 80s sci-fi films screen in the retrospective too. There are great movies in the lineup, including Bertrand Tavernier's Death Watch, John Carpenter's Escape from New York and John Sayles' The Brother from Another Planet, but if you had to choose just one we'd plump for Lizzie Borden's radical feature Born in Flames, which imagines a future where two feminist groups have very different approaches to taking on the repressive patriarchy. If you need any more reason to head along, Borden will be in Edinburgh to introduce the film and for an onstage talk. 1 Jul
England Is Mine
Dir. Mark Gill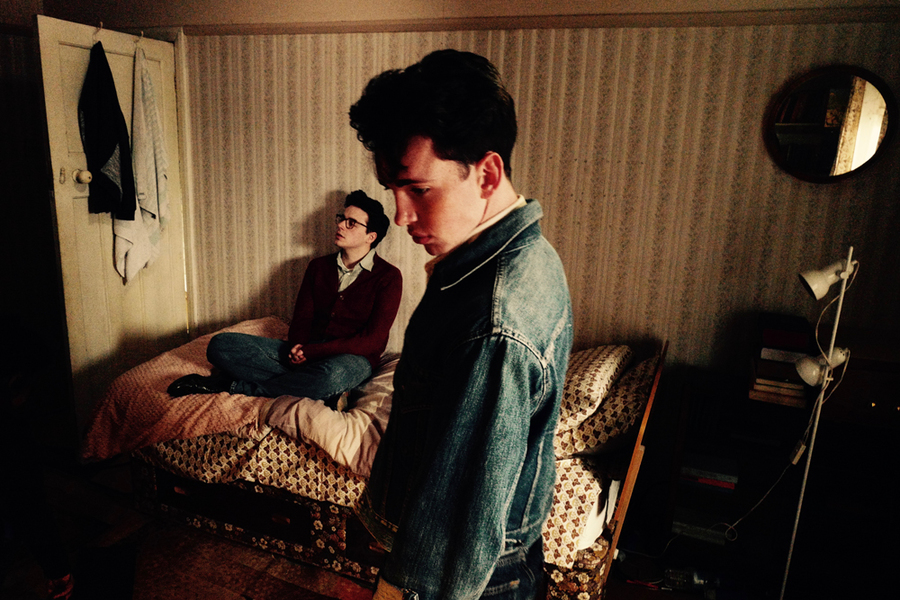 Director Mark Gill has said that his biopic following Morrissey in his pre-Smith teenage years is "as much a film for non-Morrissey fans as it is for die-hards," so Steven Patrick Morrissey devotion is not a requirement for enjoyment. But we suspect it'll help. Talented Scottish actor Jack Lowden plays the mopey Mancunian. 2 Jul
• Elsewhere at EIFF, check out our 3 highlights with Scottish connections