Edinburgh International Book Festival: A guide
Our Books Editor struggles to work logically through a recommended list for Edinburgh International Book Festival – such is the volume and quality of events on offer. Finally, through the power of cheap and ambiguous links, there forms a path
How might you boil Edinburgh International Book Festival down to a single page? With over 700 events featuring more than 800 authors it's impossible to limit your recommendations. How do you plot a map through the multitude of conversations and themes on offer? How to break them down into separate groups? I mean, along what lines?
To start, the term author relates to novelists, poets, scientists, philosophers, sportsmen, illustrators, comics creators, historians, musicians, biographers, environmentalists and economists. Writing within genres and forms including crime, thriller, 'literary' fiction, historical non-fiction, short form, long form, poetry and prose. We have writers from China, Korea, Russia, the USA; a multitude of nationalities presenting their work and discussing the big questions which arise from them.
Where do you start with a festival that seemingly engages with every subject under the sun, in terms that are funny, affecting, occasionally graphic… ah ha, now there's my in. 
Graphic Novels and Revolutionary Tales
So you like graphic novels? Very much? Well let's start with Very Graphic Images (13 Aug), Edward Ross's joyful and whip smart journey from the dawn of cinema through to its present day, in line with his book Filmish. Then there's Bryan Talbot & Mary M Talbot: The Irresistible Urge for Utopia on 27 Aug. The pair brought previous pièce de la résistance Sally Heathcote: Suffragette to Edinburgh a couple of years back and it seems their spare and affecting use of colour will once more push political thought to the fore, in their new illustrated tale of a French Revolutionary, The Red Virgin and the Vision of Utopia.
You say you want a revolution? Well, on 24 Aug EIBF welcomes Charlotte Hobson & Marina Stepnova for Revolutionary Roads. While Hobson's The Vanishing Futurist and Stepnova's The Women of Lazarus both open during Russia's 1917 Revolution, the novels each take very different paths. Stepnova's 'masterpiece' is now finally available in English, spanning a century of Russian history on the page. Poet Zaffar Kunial also works in centuries, looking at 'the legacy of exchanging words' across them. In the highly recommended first Skinny sponsored event on 15 August, he speaks with our Makar Jackie Kay on being a British writer of mixed heritage in the 21st century, Between the Dee and the Don.
If a century seems long, novelists Paul Kingsnorth & György Spiró combine for The Two Thousand Year Story (29 Aug). While Spiró's novel Captivity is described as a road-movie of a novel set in the Holy Land in the 1st Century AD, Kingsnorth moves from 11th century to present day with the highly lauded second part to his Buckmaster series, Beast. This is a mould-breaking novel whose ripples will surely spread over time, our reviewer suggesting that 'To read Beast is to feel the overwhelming dreamlike intensity of hallucination.'
While Kingsnorth travels in time, Wolfgang Bauer travelled across the sea with Syrians, going undercover to experience and document the journey of refugees into Europe. He described his covert experience to The Skinny earlier this year in the terms of: "You're an actor, acting for your life." He appears on 19 August for To Risk My Life Had to Mean Something.
Then our greatest living Scottish novelist travels over different waters, the Atlantic. James Kelman presents his new master work Dirt Road during our second Skinny Event: A Road Trip Through America (21 Aug). This is a beautifully optimistic novel of family and freedom: huge and important themes blending seamlessly into a simple narrative of a boy and his love for music. Kelman is a must-see; controversial, divisive and outrageously talented. Here is a chance to catch one of the world's most original and influential authors, speaking his mind no doubt.
Lionel Shriver, Laura Bates & more
So, we're now in the US of A, what else can we see? Well, as a land of extremes it's only right we first look at the American Dreamers (26 Aug) that are Megan Bradbury & Benjamin Markovits. Then the nightmare, Lionel Shriver: Letters from a Troubled America (20 Aug).
Bradbury's supremely assured debut Everyone is Watching takes a multi-stranded approach to The Big Apple's personal narrative, focusing in on some famous faces among the teaming masses; Walt Whitman and Robert Mapplethorpe amongst others. A 'love letter to New York and its people – past, present and future.' Shriver of course achieved infamy through We Need to Talk About Kevin. On August 20 she discusses her new novel The Mandibles: A Family, 2029-2047, set in an America stunted by a vast financial crisis. Where do these authors come up with their ideas?
But let's look for answers. How can we avoid this worrying future? Well, Alex Bell & Dominic Hinde ask Can We Make the Planet a Better Place? (15 Aug). In a time of political distrust and referendum fatigue, journalist Bell's book The People We Could Be suggests how power can be brought closer to the people.
Hinde looks to the perfect model, or is it? A Utopia Like Any Other separates the reality and myth of the Swedish political model – one many suggest an independent Scotland pursue. Hinde is an acknowledged Nordic expert having written for a number of respected publications, reserving his best work for The Skinny. 
A further source of personal betterment might be Laura Bates: A Manifesto for Empowered Women (14 Aug). Bates is the founder of the highly influential online project Everyday Sexism. She will be discussing her new book Girl Up, termed a 'no-nonsense survival guide' by The Sunday Times, and also as very funny by The Daily Telegraph.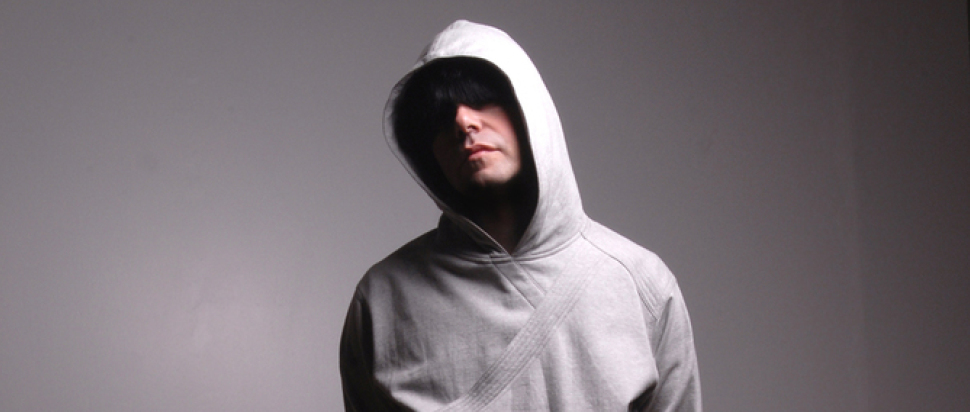 Music at Edinburgh International Book Festival
And we all like a laugh, don't we? And what loosens us up more than music? Perhaps closer to a slipped disk than a casual warm-up is Stuart Cosgrove's personal history of Northern Soul, Young Soul Rebels. A book we described as 'charting in effortless detail the cosmic freedom that music provides.' On 26 Aug, Cosgrove educates us on Why the Northern Soul Beat Goes On.
Earlier, on 18 Aug, Tim Burgess meets with Ian Rankin to tell More Tales of a Charlatan. Burgess's brutally and hilariously honest memoir Telling Stories did just that, charting the history of his band, The Charlatans. In Tim Book Two the avid collector charts vinyl adventures from Istanbul to San Francisco. Rankin, a fellow music fan, will surely provide excellent questions and company – he's basically book festival family after all.
Good family that is. Not like your dodgy uncle, or 'The family'. Although, if that floats your boat then meet a man who stuck their members behind bars. Giancarlo Carofiglio is a former anti-Mafia prosecutor from Bari. He has now turned real life court cases into bestsellers – the Guido Guerrieri legal thrillers – and lived to tell the tale. Refunds hopefully available (just in case) for an event he shares with crime writer Steve Cavanagh: Legally Thrilling (27 Aug).
The week previous, Giancarlo De Cataldo brings his epic Romanzo Criminale to Edinburgh for When in Rome… (19 Aug), the tale of the gangster known as The Lebanese, set during Italy's politically volatile Years of Lead in the 70s.
Something for Everyone
This is just a small taste of what Edinburgh International Book Festival has to offer this August. For once I please ask you, don't take my word for granted. These are simply my personal picks and there is something for everyone.
If you're less interested in the big names on the big main stage such as Jonathan Safran Foer, in from the US, or our very own Bailey's prize winner Ali Smith, then discover new blood such as the literary find of the year Lara Williams (18 Aug), bringing her outstanding short story collection Treats, or Dundee International Book Prize Winner Martin Cathcart Froden with his newly published novel Devil Take the Hindmost (26 Aug).
Don't feel that you must have read the book, use these events as an introduction to new writers and new themes. Stroll into Charlotte Square, order a pint, peruse the day's programme and pick a show. While I've plotted a meandering journey on this page, in actuality it really is that simple.
Edinburgh International Book Festival runs from 13-29 Aug in Charlotte Square Gardens. Tickets are on sale now
http://www.edbookfest.co.uk