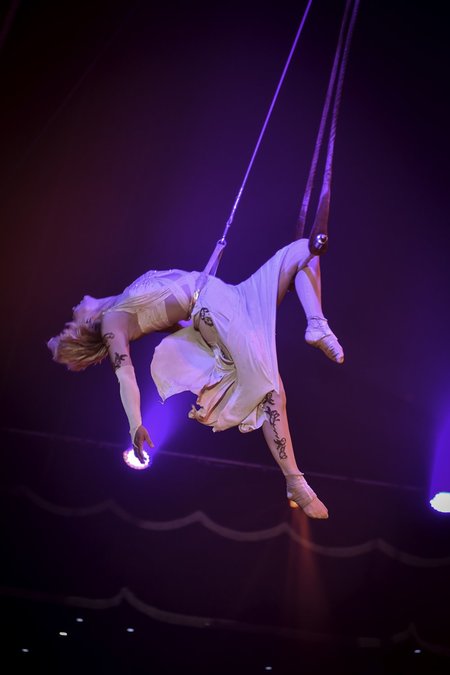 Scotland will play host to one of the most spectacular circus displays in the world when the Moscow State Circus returns this month with a brand new show, Gostinitsa, which promises edge of your seat thrills for the whole family.
The world's most famous circus has been planning this event for the last two years. The show features award-winning clowns the Chervotkins Duo, who will guide the audience through the incredible spectacle of acts like the Didyk Troupe, acrobats who perform on Europe's only double Russian swings.
There's also the Alikhanov Troupe, who do amazing things while climbing up ten meter long poles; unicyclists the Gorodetskiy Duo; and the sensational trapeze artists the Peruskins Duo and Anna Rastsova.
Don't miss this amazing show, created especially for the UK and all housed in a state of the art centrally heated theatre style luxury Big Top.
The Moscow State Circus tours Scotland from 29 June to 12 August, taking in Edinburgh, Elgin, Inverness, Aberdeen and Dundee. We have ten family tickets (which each admit four people, at least one of whom must be an adult) to give away to a performance of your choice. To be in with a chance of winning, simply fill in the form below and correctly answer this question:
The Moscow State Circus hail from which country?
a) United States
b) Russia
c) France
Competition closes midnight Sunday 24 June. Winners will be notified via email within one working days of closing and required to respond within 24 hours or the prize will be offered to another entrant. Our Ts&Cs can be found at theskinny.co.uk/about/terms
To see full Scottish tour dates and to buy tickets, head to moscowstatecircus.com