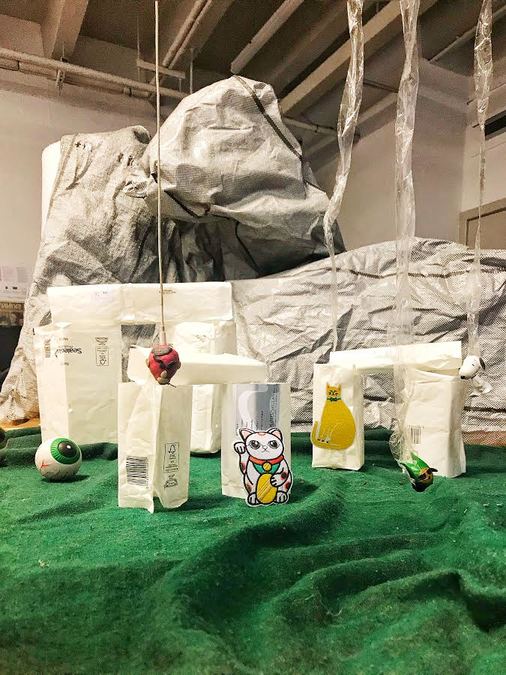 After a month off, our monthly diorama-based competition is back to celebrate the return of Glasgow International with a take of one of GI's greatest hits.
Jeremy Deller's 'bouncy castle Stonehenge' installation Sacrilege (2012) is faithfully recreated here – the material choice lends the piece a dystopian vibe in keeping with the modern malaise of 2018, while also subtly referencing this month's office run-in with the Post Office. Also, you can tell it's a bouncy castle because everyone's floating in midair.
But which piece of contemporary art would you like to see recreated in our stationery-inspired style, and why? Head over to theskinny.co.uk/competitions and let us know – the best answer will win a copy of Forever Words by Johnny Cash, courtesy of the delightful folk over at Canongate.
Competition closes midnight Sun 29 Apr. The winner will be notified via email within two working days of closing and will be required to respond within 48 hours or the prize will be offered to another entrant. Our full Ts&Cs can be found at theskinny.co.uk/about/terms