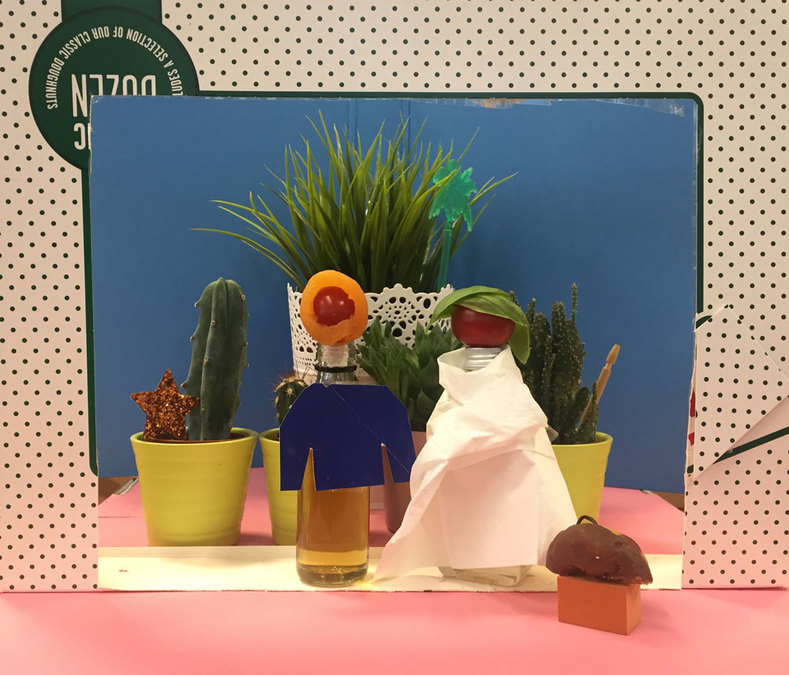 2018 should be a fantastic year for our regal overlords, with a lavish royal wedding lined up for May. The big day is on a Saturday, so we probably won't even get a long weekend; that's your Brexit Britain for you.
Anyway, to show that we're not bitter or dismissive of the whole thing, and to celebrate our Food and Drink survey, we've dedicated this month's competition to a completely accurate photograph of a certain royal duo. As you can see, the snap features all the hallmarks of the couple – the exquisite tailoring, the fantastic handbags, their human heads with eyes and mouths.
For your chance to win a copy of The Complete Short Stories of Muriel Spark, courtesy of the top guys over at Canongate, simply fill in the form below and tell us one thing – who is this? Best answer wins.
Competition closes midnight Sun 28 Jan. The winner will be notified via email within two working days of closing and will be required to respond within 48 hours or the prize will be offered to another entrant. Our full Ts&Cs can be found at theskinny.co.uk/about/terms