25 Years of Back to Basics
Some of the world's biggest DJs share their memories of Leeds club Back to Basics, which celebrates its 25th anniversary this year with the opening of a brand new venue and music academy, Church
The longest-running club night in Leeds, Back to Basics is an institution. Led by Dave Beer, the crew – Ralph Lawson, James Holroyd, Tristan Da Cuhna, Laura Jones, Jon Woodall, James Barnsley, Denney, Frenchy and Burnski – have played host to some of the biggest DJs in the world, as well as inspiring countless local talents to get behind the decks and start their careers.
Marking their 25th anniversary this year, Back to Basics have realised a long-held dream and opened their own venue, Church – a 500-capacity chapel comprising fully kitted-out events spaces for epic parties and, perhaps most importantly, a music academy offering courses teaching digital music and other creative subjects, giving life to Beer's vision of allowing everyone from all walks of life the opportunity to express themselves and work together.
We asked some of the DJs to have played Basics over the years what the club means to them.
"From the age of 16 when I first bought the gold Cut the Crap CD tin I knew that Basics was the calling. Still to this day, the Andrew Weatherall mix is the best I have heard.
"Basics took me from general house to real music. My first gig there was the calling for all UK nights, I remember it was me and Jamie Jones, both of us playing there for the first time and both feeling the calling. Still to this day though, I have to say that my favourite EVER gig was at our first One Records meets Basics night. The energy in that room and the crowd was perfect; the feeling that night gave me still gives me goosebumps now as I am writing this.
"Back to Basics is house music, nothing trendy, none of this fake techno or watered-down shit, it's the real deal and I am excited it's found a new home."
DJ Harvey
"Basics is just such a testament to the people behind it. Dave is a celebrity in this world, and with the residents they have in their proverbial locker that have all pretty much stuck with them over the years, it's a combination for one great brand.
"Ralph and Huggy and the rest of the team were a pivotal part in its success and always welcomed me. I know Ralph still impacts on the crowd up there and you rarely see long tenures within residencies anymore."
"Basics was one of the first clubs I went to around the time I started going to illegal raves in the early to mid- 90s. After the Criminal Justice Act came in and there was a crackdown on raves, Basics was one of the first clubs to really embrace house and techno and do it properly in a club, so it's a very important night for the culture of clubbing in the UK.
"Since I lived in Leeds for many years there are far too many memories to mention, but I think finally when I got to play for them it was a big deal as I had been going as a clubber for so long, so that was great."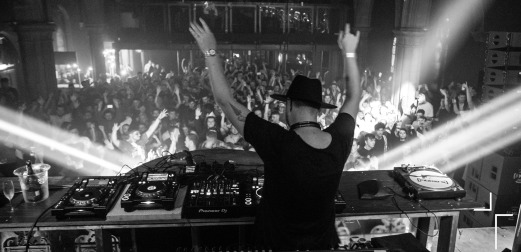 "Basics means many things to me and I'm still adding to the list each year... Basics means family. Basics means friends. Basics means over half of my life of playing, dancing, listening to some of the finest underground music ever made. It's where I cut my teeth in the DJ booth and learned my craft. It's where I turned Saturday and Sunday into one long day and night every weekend.
"Basics means a certain spirit that comes from the people, a certain attitude that comes from the music. Basics is about the past but even more about the future. Basics is about freedom, it's about dancing together united through music, divided by nothing. It's about the crowd, it's about the residents, it's about Ali Cooke, RIP, and it's about Dave Beer who has, against all odds, kept the flag flying high.
"My fondest memory I think would have to be the first time I ever walked through the doors of The Pleasure Rooms – the first ever time I went. I'd never seen, heard or felt anything like it. The atmosphere, the people, the place... but above all the music. It hit me like a sledge hammer. I never looked back. I would wish away the week just to get to the weekend. There was no internet to fill the gaps... All I had was mixtapes and trips to record stores to give me a little fix of what I was missing from the weekend.
"I always think how different my life would have been if I hadn't walked through those doors, and so for that reason my first visit shall remain one of my fondest memories."
"Basics is one of the key players in the house movement, meaning when you play for them you can always try something new and fresh. All respect to Dave Beer!
"One of the greatest moments is when I played Black Riot, A Day In The Life, and the place exploded; I have never experienced a crowd loving one of my records like that."
"Basics means dedication and love. On all levels. It's an institution that is time-honoured but it's about now, and getting loose now. When you are in, you are in and you become a family member. Everybody feels the party. Fully immersive and inclusive, as house music should be.
"Fondest memory: personally there are the countless warm-ups where the dance floor grows into mayhem. For now though, a very recent memory will stay fresh for a long time. The resurrection of Basics at Church is up there with 25 years of the best. The energy and turnout was astounding and it pressed home the love people have for the club."
"Back to Basics was always a club I enjoyed playing. Great crowd and loved working with Dave Beer. I would always leave the club smiling after having a great time with Dave and hanging out in Leeds."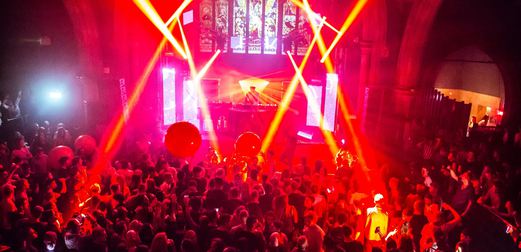 "Basics is probably one of the biggest inspirations to me ever. Musically it has shaped me as an artist and basically given me my musical education and foundation. I moved to Leeds because of Basics and have made some of my best friends there, it's a family and I'm proud to be a part of it.
"Without a doubt my fondest memory has to be crowdsurfing out of the DJ booth dressed as a ten pound note on the 18th birthday, it was pure mayhem in the best possible way."
"I think my favourite memory of the many Basics nights I've played/partied at was on the 18th birthday at the Peephouse. It was such a huge milestone to reach and it felt like it signified a coming of age for the night. Ralph's set there was probably the best I've ever heard, incorporating back-to-back classics right through the ages, with each one having a special memory for me. I looked around and the place was going off as only Basics can, with a great mixture of old and new friends and also a real younger element in the crowd showing it was still evolving and gaining a new generation of followers after all these years.
"Dave was crowdsurfing (of course!) and the place was going fully nuts, and I just thought how lucky I was to have had this in my life and for me still to get as much of a buzz from it as I did from day one. I was definitely having a bit of a moment, haha! I think that was my favourite clubbing experience to date, and there are a hell of a lot to choose from, so that's saying something!"
"On the Basics documentary there's a clip of my interview where I say, 'If you look up HOUSE in the dictionary, Basics is there,' and I think that sums it up perfectly. It encapsulates the acid house, punk underground, no-sell-out hedonistic spirit that not many other nights in the world come close to. I think it's just a perfect storm of some seriously strong residents, one of the most up for it and clued-up crowds, a music policy that has always stuck to its underground roots keeping one foot in the past and one foot in the future, in a city that has a great attitude to nightlife culture – and all fronted by the enigma that is Dave Beer, the man who's got to be top of everyone's invite list if they want a party to kick off properly!
"I think when I was a wide-eyed teenager going to the club religiously every week, getting schooled by Ralph, Boggy and Huggy and spending a good bit of my night at the front peering over the decks to see what tracks they were playing, if you'd said to me would I rather win the lottery or get a residency at Basics, I would have said Basics in a shot. I really don't think that's changed today; the friends and memories I've made and continue to make there really are priceless. 25 years in and long may it continue!"
"Basics means Dave Beer, whenever I think of one I automatically think of the other, both of which have built their reputation on an establishment and hedonism of which I am a big fan. 
"I would say more biggest memory as opposed to fondest. I have had many a decadent moment with Mr Beer! When a girl I was with once, completely off her head, wrapped Dave in toilet paper and then decided to light it... someone then decided to put Dave out with a glass of vodka! Luckily it didn't turn out anywhere near as bad." 
---
Back to Basics celebrate their 25th anniversary at Church, 26 November with Erick Morillo. Tickets £20 here.
Church
177-179 Woodhouse Lane, Leeds
With thanks to Rob Chadwick for collecting testimonials