Video: Campfires in Winter – Free Me From The Howl
Watch the video for Free Me From The Howl by Campfires in Winter.
Campfires in Winter are Robert Canavan (lead singer/lead guitar), Wullie Crainey (bass guitar), Scott McArthur (keys/guitar) and Ewan Denny (drums).
Never wanting to rush things, the Croy-based four-piece – who originally formed in 2010 – have steadily developed and honed their unique post-rock pop sound. Free Me From The Howl is taken from the band's much anticipated debut album Ischaemia, due for release early next year, featuring subtle melodies in which the layered harmonies tensely build culminating in an air of uneasy reality – a crumbling facade of sorts.
Free Me From The Howl unashamedly demonstrates lead singer Robert Canavan's ability to combine emotive writing with uplifting pop structures: "Musically, Free Me From The Howl aims to capture the sense of putting a sheen on a bad situation," explains Canavan. "Where its enormity is glossed over in an attempt to shield the truth. Often, we outwardly display contentment and happiness where none truly exists."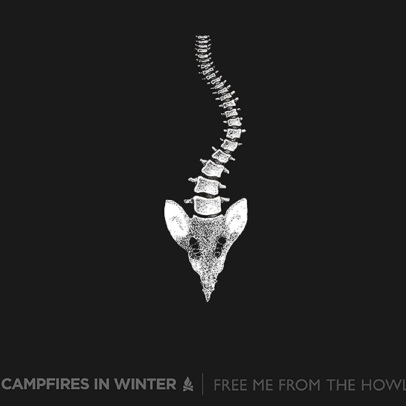 ---
Free Me From The Howl is released via Olive Grove Records on 9 Dec
Ischaemia is due for release on 24 Feb 2017